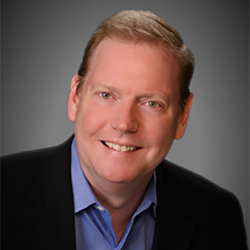 Las Vegas, Nevada (PRWEB) October 18, 2016
Accountex USA announced two new sessions taught by Stephen King, CEO of Growthforce at the 13th annual Accounting Technology Conference & Expo. The first course, Smart Back Office, evaluates best practices for integrating technology and an accounting team. King's second course, How to Build a Profitable Client Accounting Services Practice, discusses how the people, process, and product create a successful firm. Accounting was ranked as the most profitable professional service in 2016 and King evaluates how to increase that measure while standing out in a competitive marketplace.
The accounting technology expo brings together the largest selection of solutions and offers professionals face-to-face time to learn about the latest upcoming trends available from cloud accounting innovators. The conference is the premier event of the year for the accounting and financial professionals and the add-on developer community. Sponsorship opportunities are enhanced through the AccountingWEB and Accountex partnership to provide maximum engagement with decision makers.
Keynote speakers include: David Kotz, former Inspector General of the U.S. Securities & Exchange Commission and Managing Partner at Berkeley Research Group, Debbie Rich-Walker, Senior Finance Manager at Home Depot, Dave Kerpen, Founder and CEO of LikeableLocal and a New York Times Best-Selling Author, Doug Sleeter, Founder of The Sleeter Group, Joe Woodard, Founder of Woodard Events and Consulting, Andy Lark, Chief Marketing Officer of Xero, and Geni Whitehouse, CEO at Even a Nerd.
Accountex will be held at the Mirage Resort and Casino in Las Vegas, Nevada November 15-18, 2016. Registration is now open at AccountexUSA.com.
About Accountex
Accountex USA is the largest independent accounting technology conference and expo, leading the way for an inclusive approach to education on latest trends and technologies. Accountex USA publishes a content rich online magazine, the Accountex Report, which features daily articles to help move accounting forward and address common business process and organizational needs for SMB's. Accountex developed the Accounting Technology Ecosystem™ which is the leading product roadmap for an expansive marketplace of accounting and business software solutions; Accountex is the parent company of the Sleeter Group, an online community of accounting professionals, and honors both vendors and practitioners with annual awards programs for excellence. http://www.accountexusa.com.###