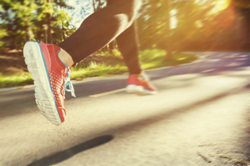 "We are ready for Dynamics 365 and already have a number of cloud projects underway with our proven industry solutions" - John Pence, Founder and President of Sunrise Technologies
Winston-Salem, NC (PRWEB) October 19, 2016
Sunrise Technologies, a worldwide provider of Microsoft Cloud Solutions for consumer brands, manufacturers, and retailers announced today that with the release of Microsoft Dynamics 365 fast approaching, it is doubling down on its investment in the technology with its exclusive industry solutions, now called Quick Start 365™ and Supply Chain 365™.
"Our longtime experience with Microsoft Dynamics AX, now known as Dynamics 365, is putting us in a position of strength as our industry evolves in a mobile-first, cloud-first world. We are ready for Dynamics 365 and already have a number of cloud projects underway with our proven industry solutions," said John Pence, Founder and President of Sunrise Technologies.
Dynamics 365 will be available in two editions, Enterprise and Business. The Enterprise Edition combines the products formerly known as Microsoft Dynamics AX and Microsoft Dynamics CRM on an intelligent cloud platform. The Business Edition will be a lite CRM and ERP, with only financial capabilities available at its launch. Both editions will be generally available November 1, 2016, with embedded business-intelligence and deep integrations to Office 365.
Sunrise's industry solutions, Quick Start 365 and Supply Chain 365, will be available for cloud deployments of Microsoft Dynamics 365, and on premise deployments of Microsoft Dynamics AX 2012 R3.
For those interested in the new cloud platform from Microsoft, a recording of the public debut is currently available. Recorded during Summit 2016 (a Dynamics User Group Conference), Microsoft EVP, Scott Guthrie, shared Microsoft's strategy for digital transformation and explained how ERP and CRM capabilities will be unified into purpose-built applications in his keynote address. Several customer case studies were used to illustrate how Dynamics 365 helps to manage specific business functions seamlessly. For more information about Dynamics 365, please visit: http://sunrise.co/microsoft-dynamics-365/. Detailed answers to frequently asked questions are also available.
About Sunrise Technologies
Since 1994, Sunrise Technologies has delivered game-changing ERP and business intelligence solutions at a tremendous value, in partnership with Microsoft. With one of the largest apparel, footwear, and furnishings Microsoft Dynamics AX (now called Dynamics 365) customer bases in the world, Sunrise is a global systems integrator operating out of North America, Europe, and Asia. For more information on this Microsoft Gold Partner, US Microsoft Dynamics AX Retail Partner of the Year 2015, and US Microsoft Dynamics AX Distribution Partner of the Year 2014, please visit http://sunrise.co or call 336.722.6741.