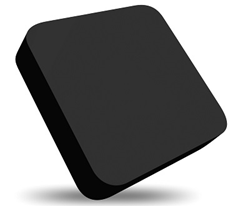 We took a good look at how we deliver music to our salons, and determined that what UMix provides is most in line with what we're trying to achieve." Edgar Cabrera – Sun Tan City
Allentown, PA (PRWEB) October 20, 2016
UMix today announced it has delivered the first 100 business music systems to Sun Tan City, the nation's second largest tanning salon chain with 270 corporate and franchised salons in 21 states.
Key to Sun Tan City's success is a focus on the salon experience as a destination for tranquility and relaxation – in addition to being a source for a great tan. One important factor in that experience is Sun Tan City's musical soundtrack.
Sun Tan City had been searching for a more contemporary way to ensure the soundtrack was adding value to their customer's experience and was easily controllable by their corporate staff.
Edgar Cabrera, Director of Procurement and Distribution Services at Sun Tan City commented, "Overall, we simply wanted something that was very useful to us. The UMix service met our criteria and we see it as a terrific value with $39 players and a $19 monthly subscription that includes music royalties."
UMix emphasizes the value of its music service touting simple, unfettered control, freshness, and reliability.
"Our primary goal has always been to give our customers the business-class tools they need to achieve the right sound, with reliability and ultimately, value," according to Franklin Tarantino, Managing Member at UMix. "We are very proud to have been selected by Sun Tan City, and look forward to working with Sun Tan City and their franchisees to deliver a product that both their employees and customers enjoy and value."
UMix is a web-based supplier of music, messages and digital signage with headquarters in Allentown, PA. They serve high-profile business customers across the U.S. and internationally. For more information, please visit https://www.umixmedia.com.
Sun Tan City operates 270 company-owned and franchised premier tanning salons in 21 states. The company was founded in 1999 by brothers David and Rick Kueber and is based in Louisville, Kentucky. For more information, please visit http://www.suntancity.com.