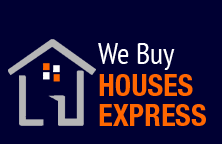 Arlington, VA (PRWEB) October 24, 2016
We Buy Houses Express, the company that provides competitive cash offers for "As Is" homes, is happy to celebrate its sixth birthday.
The company launched in Virginia during a time when buying and selling houses was just a dream for many startups. Not only were homeowners holding on to their houses due to the depressed real estate market, banks and other lending institutions were leery of extending capital to companies involved in real estate.
That did not prove to be a challenge for We Buy Houses Express.
The longevity and success of We Buy Houses Express can be easily chalked up to its outstanding business model, transparency and access to dedicated, skilled labor to renovate the houses it purchases – factors that were happily acknowledged by financial partners.
This business model also sees We Buy Houses Express using technology and software, along with highly trained staff that have a good working knowledge of the communities in which the company operates, assessing homes and providing a fast cash offer within minutes for "As Is" homes.
While direct home buying (the process that allows sellers in a hurry to liquidate their homes fast and bypass the real estate market) is not a new concept, We Buy Houses Express' method and use of technology, including a database of aerial photography showing details of neighborhoods, has defiantly given this company a clear advantage. Add in the outstanding customer-focused service and you've got a winning combination.
Never pushy, always progressive, and providing homeowners with any type of home (from "As Is" and in need of renovations to newer homes) the ability to sell their home fast for cash – without doing any renovations – makes We Buy Houses Express the one to watch in this competitive industry. In fact, the company has grown so fast, it now operates all over Virginia, Maryland, and Washington, DC.
It's been six great years for We Buy Houses Express so far, and it looks forward to continuing to grow and improve neighborhoods in Virginia, Maryland and DC for years to come.
To learn more about how We Buy Houses Express is making a difference or to learn how to get a quick, competitive cash offer, please visit webuyhousesexpress.com/about-us.
About We Buy Houses Express
We Buy Houses Express has completely changed the way homes are bought and sold. The emphasis is on the "express" part of the name. Thanks to this incredibly innovative company, home and property owners have the fastest possible means of liquidating their real estate assets into fast cash. Loved by home owners, landlords clearing out rental properties, military families and real estate investors alike, those who use We Buy Houses Express love the fact that they can get a competitive cash offer within seven minutes for homes they don't need to fix up in order to sell. How does this company do it? With an experienced team led by an expert in the field who understands the home buying and selling process, and also understands the needs and wants of those looking to sell. Each client is treated with the respect, care and dignity they deserve – and each client gets cash fast for their asset.
Contact Details:
We Buy Houses Express
4601 N. Fairfax Dr, Suite 1200
Arlington, VA 22203
Phone: 1-877-724-4261
Source: We Buy Houses Express
###