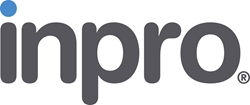 The WebbLok product was attractive to us given the expansion of behavioral health facilities both domestically, and overseas, said Marc Holland, Inpro's president
Milwaukee, Wis. (PRWEB) October 25, 2016
Inpro Corporation has acquired the assets of WebbShade, a California-based maker of roller window shades. The acquisition will expand the company's product offerings in the healthcare and education markets.
Inpro will bring two products into its window treatment line – WebbGlide™ and WebbLok™ Roller Shades, which are designed for healthcare, behavioral health and education facilities. Production will be transferred to Inpro's main campus in Muskego, Wis., with full production slated for Nov. 1, 2016. Joining Inpro will be Kevin Macoubrie, WebbShade sales manager.
"The WebbLok™ product was attractive to us given the expansion of behavioral health facilities both domestically, and overseas," said Marc Holland, Inpro's president. "The acquisition also allows the Webb line to leverage Inpro's market reach and dynamic operational model."
Holland added that the acquisition came about with the retirement of WebbShade owners, Mike and Ally Benbrook. "In the last 35 years, Mike and Ally have built industry-leading roller shade products known for their safety and durability. WebbLok has become the premier product for behavioral health applications. We're pleased to not only continue, but build on that success," Holland said.
"It is very satisfying to know Inpro will be carrying on the Webb line, which my father started 70 years ago," said Ally Benbrook. "Inpro's strength and market reach are well known to both healthcare and education facility designers. Our products are a solid fit within Inpro's line."
___________
About Inpro
Since 1979, Inpro® has been making and servicing products with an obsessive commitment to protecting the appearance of buildings and the health and safety of the people who use them. Based in Muskego, Wisconsin, Inpro is a global manufacturer of door and wall protection, washroom systems, expansion joint systems, privacy systems, elevator protection systems and architectural signage.