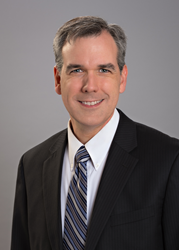 His proven expertise in managing the delivery of complex highway and bridge projects in Massachusetts is of great value to our clients as we work together to improve mobility and safety for travelers throughout the region
BOSTON (PRWEB) October 24, 2016
Joseph Cahill, PE, has joined HNTB Corporation as project delivery officer and associate vice president for the firm's Massachusetts operations. He is based in HNTB's Boston office.
Cahill has more than 18 years of experience including officer-in-charge, contract manager, project manager and design lead on numerous roadway and bridge projects throughout New England. His background includes extensive familiarity with the Massachusetts Department of Transportation's project development process based on his experience with dozens of MassDOT projects.
In his new role, Cahill leads the transportation department and serves as the primary client contact for multiple projects throughout Massachusetts. His responsibilities include business development, proposal preparation, scope of work determination, fee estimates, coordination of work efforts and reviews of work performed.
"Joe comes to us with broad project experience in Massachusetts and strong industry relationships throughout New England," said Gary Bua, PE, HNTB Massachusetts office leader and vice president. "His proven expertise in managing the delivery of complex highway and bridge projects in Massachusetts is of great value to our clients as we work together to improve mobility and safety for travelers throughout the region."
An active member of the American Council of Engineering Companies, Cahill is a professional engineer in Massachusetts. He holds a Bachelor of Science degree in civil engineering from Villanova University and a Master of Business Administration from Northeastern University.
Cahill has worked on a wide range of surface transportation projects involving multimodal connectivity, interchange construction and reconstruction, highway modernization and widening and related corridor improvement, bridge replacement, and railway connectivity for ports and freight operations.
Utilizing national and local expertise, HNTB delivers industry leading program management, construction management and design services for rail and transit, complex bridges, aviation facilities and tunnels throughout the northeast. Major projects include the Leonard P. Zakim Bunker Hill Memorial Bridge, the John Greenleaf Whittier Bridge, rail transit services to the Massachusetts Bay Transportation Authority, general engineering consulting services to the Maine Turnpike Authority, and program management, construction management and design services to transportation in Massachusetts, Connecticut, New Hampshire, Rhode Island and Maine.
About HNTB
HNTB Corporation is an employee-owned infrastructure solutions firm serving public and private owners and contractors. With more than a century of service, HNTB understands the life cycle of infrastructure and addresses clients' most complex technical, financial and operational challenges. The firm's 150 multidisciplinary transportation professionals in Massachusetts are located in Boston and Chelmsford. Professionals nationwide deliver a full range of infrastructure-related services, including award-winning planning, design, program management and construction management. For more information, visit http://www.hntb.com.