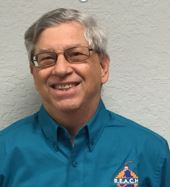 Ahronheim says "I'm pleased to be part of such a wonderful organization that's helped our community in so many ways throughout the years".
Palm Beach Gardens, FL (PRWEB) October 25, 2016
Real Estate Education and Community Housing, Inc. (R.E.A.C.H.) has named Keith Ahronheim as General Counsel. He is an accomplished NYS attorney, active member of the NYS Bar, former NYS Administrative Law Judge and professional banker with over 30 years of experience. Before coming to R.E.A.C.H. Keith was a VP with JPMorgan Chase Bank. He spent the last two years working in community development with a local nonprofit HUD approved housing counseling agency. He currently is the Treasurer of his PGA Homeowner Association; serves on the Executive Committee of the Homeless and Housing Alliance of Palm Beach County; serves on the Public Policy committee of the Palm Beach County Housing Leadership Council; serves on the executive leadership council of Palm Beach State College and is a volunteer captain for years at The Honda Classic.
Michael Roberts, Executive Director of R.E.A.C.H, said "Ahronheim's experience makes him the perfect person to further R.E.A.C.H.'s mission and work with municipalities, real estate professionals and other nonprofit organizations to resolve the affordable housing crisis currently facing Florida."