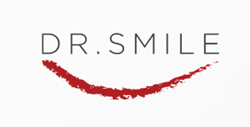 El Segundo, CA (PRWEB) October 26, 2016
New patients who have one or more missing teeth can now receive dental implants in El Segundo, CA, from Drs. Hossein Javid, Dustin Deering, Chris Acone and Michael Belton, without first receiving a referral. Patients in need of a variety of dental services can visit their cutting-edge practice, Dr. Smile, for dental work, periodontal services, oral surgery and other specialties rather than visiting multiple practices for their oral health needs.
Drs. Javid, Deering, Acone and Belton have extensive training and experience placing dental implants. They use the latest technology to assist them in the procedure, including CEREC® same-day crowns that can be created in-office and remove the need for temporary crowns. Dental implant technology has made it possible for patients with missing teeth to receive a long-term tooth replacement solution that functions just as reliably as natural teeth. Dental implant posts are inserted directly into the jaw bone and become part of the bone during a process called osseointegration. Once osseointegration has fully occurred, crowns are then placed. Each crown is specially-designed to match the color of the patient's adjacent teeth so that it blends in and looks as natural as possible.
Not all patients are good candidates for dental implants in El Segundo, CA, and some individuals may not have sufficient bone density to support implants. In some cases, patients may need to have their bone mass augmented with bone grafts before they are eligible to receive implant procedures. The sooner a patient seeks treatment after losing one or more teeth, the more likely they are to be eligible for implant procedures without needing bone grafts.
Drs. Javid, Deering, Acone and Belton encourage patients with missing teeth to promptly visit their practice for cutting-edge dental implants in El Segundo, CA. New patient appointments can be reserved by calling Dr. Smile at 310-961-3639.
About the Doctor
Dr. Smile is a multi-specialty dental practice offering a wide variety of services for patients in El Segundo, CA. Drs. Hossein Javid, Dustin Deering, Chris Acone, Michael Belton, Jose Perea and Ester Feldman offer specialized and highly-trained care using the latest dental technology in their state-of-the-art facility. A team of dentists, periodontists, endodontists, oral surgeons and orthodontists, Dr. Smile offers complete, comprehensive care. To learn more about Dr. Smile or its distinguished team members, visit their website at http://www.drsmiledental.com or call (310) 643-6221.