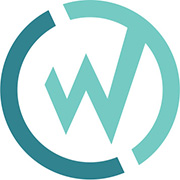 Charlottesville, VA (PRWEB) October 26, 2016
WillowTree, Inc.®, a leading mobile app development company, announced today that it was among the select companies that Forrester invited to participate in The Forrester Wave™: B2C Mobile Services Providers, Q4 2016. In this evaluation of these companies' current offering, market presence, and strategy, WillowTree was cited as a Strong Performer.
"We are extremely proud to be included in this Forrester Wave™," said Tobias Dengel, CEO of WillowTree. "Even more exciting is the fact that we received the highest score possible in the referenceable work (which includes customer feedback) and employee retention criteria. We consider our clients as partners, and receiving feedback that, in our view, suggests our partners are extremely pleased with the mobile products we are delivering to them just reinforces our theory that hiring the best talent and giving them a culture where they want to stay produces amazing results."
In the report, WillowTree is mentioned as one of the "Technology services providers that excel in mobile development." The report describes this group as "Used by both technology managers and lines of business, technology services providers' core includes tech strategy, design, and execution. Leading providers in this category promote Agile as the default and continually evolve their developer practices and tech acumen to keep up with changing technology needs for mobile B2C projects. Increasingly, this group also has design and business strategy consulting capabilities."
To download a complimentary copy of the report, please visit here: Forrester Wave™: B2C Mobile Services Providers, Q4, 2016.
About WillowTree
WillowTree, Inc.® is a mobile strategy, UX design, and development company whose focus is to bridge the highest level of consumer user experience with enterprise-grade deployments and security. WillowTree is an industry leader in field solutions, media delivery, loyalty programs and payments, and connected devices. Companies such as GE, Johnson & Johnson, Time Warner, AOL, American Express, and Harvard Business Publishing trust WillowTree to guide and execute their mobile initiatives. We Take Mobile Personally™. For more information visit http://www.willowtreeapps.com.