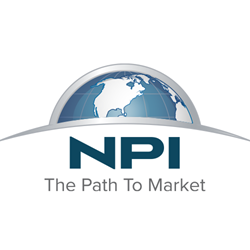 "We are pumped to have Dietz join the NPI team. His experience in the sports nutrition and fitness industry is an invaluable asset."
Boca Raton, Fl (PRWEB) October 27, 2016
Nutritional Products International, a company dedicated to the global marketing and distribution of nutritional products, health products, beauty and skincare products announced that it has named Brian Dietz as the Vice President of Sales and Marketing.
Dietz, a highly accomplished sports and nutrition sales and marketing specialist, with over 10 years of experience and a degree from the University of North Florida, brings insurmountable sales, distribution and marketing experience to NPI.
As the National Sales Director for heavy hitters in the sports nutrition industry, GAT Sports and BPI/ Cutler Nutrition, Dietz has cultivated many integral relationships with buyers, representatives and executives within the sports nutrition and wellness industry. Dietz managed everything from brand and sales forecasting to maintaining sales goals and brand value.
Dietz's personal history as a collegiate athlete and competitive NPC bodybuilder, brings unique insight to the branding and marketing aspect of fitness, health, wellness, and sports nutrition brands.
"We are pumped to have Dietz join the NPI team. His experience in the sports nutrition and fitness industry is an invaluable asset," said CEO, Mitch Gould
Gould has revolutionized the sports nutrition and wellness product branding and marketing space. With over 25 years of industry experience, Gould has cultivated unheard of relationships with Wal-Mart USA, Wal-Mart International, Sam's Club, Costco, GNC, Tree of Life, Albertson's, Fred Myer, Amazon.com, Walgreens, CVS, Rite-Aid, K-Mart, 7- Eleven, Target, Miejers, Fred's, Muscle Foods USA, Long's, Happy Harry's, Home Depot, Lowes, Menards and many more.
Gould is known for his successful development and launching of celebrity branded products, such as Steven Seagal's Lightning Bolt, Hulk Hogan's -Hogan Energy Supplement, Chuck Liddell Iceman RX. As well as his unique brand of distribution. and marketing; providing the services and tools brands need to become a valuable asset to any market.
For more information on Nutritional Products International, visit http://www.nutricompany.com