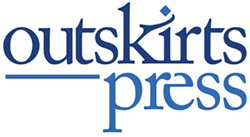 Outskirts Press has announced its new incentive program: Customizable Promotions.
(PRWEB) November 03, 2016
Outskirts Press, the #1-rated self-publishing company according to Top Consumer Reviews, has announced that they are offering promotions designed to fit each individual book and the author's needs for their project.
The author will discuss the details of their project with a Publishing Consultant who will help them decide the best savings to be applied toward their manuscript. This could be a discount on a publishing package or options such as expedited service or a Marketing consultation.
Recognizing that each book and author is different, they believe in their slogan which is "Your book is unique. Your promotion should be, too."
Authors are encouraged to call 1-888-OPBOOKS for more about this personalized offer.
About Outskirts Press, Inc.: Outskirts Press helps authors develop and publish high-quality books by offering exceptional design, printing, publishing, distribution, and book marketing services. Top Consumer Reviews ranks Outskirts Press #1 because they are passionate about delivering outstanding customer service, affordable pricing, industry-leading royalties, and a team of hands-on, US-based publishing experts. At http://www.outskirtspress.com you can publish your book, your way, today.
# # #