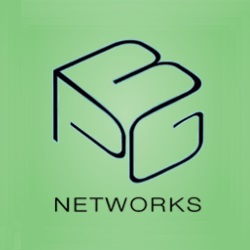 "We are proud to feature PBG Networks in this edition for its range of revolutionary solutions that is setting a new benchmark in the Microsoft arena." said Jeevan George, Managing Editor of CIOReview
Bellmawr, NJ; Fremont, CA (PRWEB) November 08, 2016
PBG Networks, a premier IT consulting company, announced today that it has earned a place in the list of CIOReview's 100 Most Promising Microsoft Solution Providers 2016.
"The companies selected for our 100 Most Promising Microsoft Solution Providers 2016 list are an elite group of companies whose products and solutions are changing their respective industries," said Jeevan George, Managing Editor of CIOReview. "We are proud to feature PBG Networks in this edition for its range of revolutionary solutions that is setting a new benchmark in the Microsoft arena."
PBG Networks provides a simple yet reliable and optimized solution for businesses tailored for each customer's specific needs and delivered using PBG's management expertise, hands-on proven training approach, and commitment to excellence. Recently, PBG Networks has launched its Professional Services division dedicated to designing, developing, and deploying custom software solutions around the Microsoft stack.
About PBG Networks
PBG Networks is an enterprise solution, infrastructure services, and applications development firm focused on systems integration and Microsoft IT consulting. It has over 20 years of experience in building and deploying networking solutions for top companies, including federal and small business clients. For more info, visit: http://www.pbgnetworks.com/
About CIOReview
Published from Fremont, California, CIOReview is a print magazine that explores and understands the plethora of ways adopted by firms to execute the smooth functioning of their businesses. A distinguished panel comprising of CEOs, CIOs, IT VPs, including a CIOReview editorial board, finalized the "100 Most Promising Microsoft Solution Providers 2016" in the U.S. and shortlisted the best vendors and consultants. For more info, visit: http://www.cioreview.com/