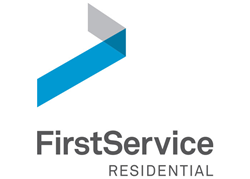 DANIA BEACH, Fla. (PRWEB) November 14, 2016
FirstService Residential, the leading property management company in North America, is raising awareness of career opportunities beyond the traditional real estate sector through its "Spotlighted Careers" recruitment series that highlights property management jobs across North America.
"Spotlighted Careers" stems from the company's "I Am FirstService Residential" microsite – the industry's first employment site for career candidates. The site features more than 400 job openings in numerous markets across 23 U.S. states and three Canadian provinces that comprise the FirstService Residential portfolio. This week's "Spotlighted Careers" include:
TITLE: General Manager (Requisition #7884)
LOCATION: Dallas, TX
TITLE: : Director of High Rise (Requisition #7761)
LOCATION: Dallas, TX
TITLE: IT Support Manager (Requisition #7441)
LOCATION: Dallas, TX
TITLE: IT Support Analyst (Requisition #7651)
LOCATION: Las Vegas, NV
The "I Am FirstService Residential" microsite introduces new audiences to the dynamic opportunities and rewards of property management professions. Innovative elements such as profiles and career paths of successful associates demonstrate advancement within the organization.
For more information on this week's "Spotlighted Careers" and other property management jobs, visit join.fsresidential.com.
About FirstService Residential
FirstService Residential is North America's largest manager of residential communities and the preferred partner of HOAs, community associations and strata corporations in the U.S. and Canada. FirstService Residential's managed communities include low-, mid- and high-rise condominiums and cooperatives, single-family homes, master-planned, lifestyle and active adult communities, and rental and commercial properties.
With an unmatched combination of deep industry experience, local market expertise and personalized attention, FirstService Residential delivers proven solutions and exceptional service that add value, enhance lifestyles and make a difference, every day, for every resident and community it manages. FirstService Residential is a subsidiary of FirstService Corporation, a North American leader in the property services sector. For more information, visit fsresidential.com.