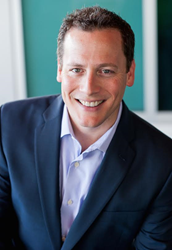 Karp Stated, Because the EMMA's are independently judged by a panel of global mobility professionals, it's especially rewarding to win the Most Innovative Use of Technology in Global Mobility, confirming we have made a difference.
Fort Lauderdale, Florida (PRWEB) November 16, 2016
The ReloQuest™ universal platform wins Most Innovative Use of Technology in Global Mobility at The FEM Expatriate Management and Mobility Awards (EMMA's) held in London. The Forum for Expatriate Management (FEM), is one of the most respected organizations for global mobility professionals. Over 530 industry leaders attended the black-tie ceremony to celebrate colleagues' success in the mobility industry. The ReloQuest™ team, led by Founder Darin Karp, is honored to receive this distinction among the most successful of its peers. Darin Karp stated, "We are thrilled to receive this award from FEM, just to be in the running with 11 other highly esteemed colleagues for the Most Innovative Use of Technology in Global Mobility is an honor. To win the award amongst such highly regarded competition is an amazing validation."
ReloQuest™ disruptive technology has much to celebrate, along with the validating win at FEM, clients are reporting up to 25% savings for temporary housing costs, and up to a substantial 75% increase in administrative efficiency. In addition to winning this prestigious award, ReloQuest™ also received the Best Use of Technology Award at the Serviced Apartment Awards in March of 2016.
Launched August 2015 in the United States, ReloQuest's global expansion began shortly after in December 2015. As the first unbiased sourcing platform for Temporary Accommodations, ReloQuest™ has initiated an open marketplace. The software use has grown exponentially. The only independent technology of its kind brings a streamlined process to both clients and suppliers. ReloQuest™ is a universal platform and was designed to support ease of integration with other systems. Today, ReloQuest™ empowers mobility professionals with metrics that provide the valuable strategic direction required to manage a supply chain. Real-time reporting enables the validation of price points. ReloQuest™ delivers more options at better prices, presented in an easy to view, consistent format.
Reloquest™ has transformed the temporary housing industry bringing it into the cloud. The aggregator technology simplifies the process of sourcing accommodations while supplying: ease of use, transparency, real-time data, cost reduction, direct communications and global supplier representation.
This incredibly intuitive software makes training easy. The list of perks includes valuable qualitative and quantitative data, which empowers mobility managers with metrics so they can make informed decisions. The ReloQuest™ platform creates an instant resource guide for clients and suppliers to connect with each other directly. Both sides love this feature, as it dispenses with middleman delays. This benefit, combined with the software's transparency, significantly reduces costs. These are just a few of the reasons why client's and suppliers are referring to ReloQuest as a game changer in the Mobility Industry.
The software integrates SMART Logic℠-Win/Loss Logic℠ that provides insightful feedback to suppliers so they can understand why an option was not selected. This feature educates suppliers, creating a competitive environment where they learn what adjustments are needed to win more business.
Darin Karp, ReloQuest's Founder, stated, "Because the EMMA's are independently judged by a panel of global mobility professionals, it's especially rewarding to win the Most Innovative Use of Technology in Global Mobility, as it confirms we have made a difference in the lives of assignees and corporations, by delivering more housing options, increasing efficiency and cost containment."
About ReloQuest:
ReloQuest™ is a cloud based seamless platform integrating clients, suppliers and guests throughout the process of their accommodation. ReloQuest™ has a strong presence in over 70 Countries, and trains clients from the US to Ireland, the UK, Singapore, Hong Kong, and numerous other worldwide locations. Based in Fort Lauderdale, ReloQuest™ is online at http://www.ReloQuest.com. To request a demo call: 855-ReloQst (735-6778).