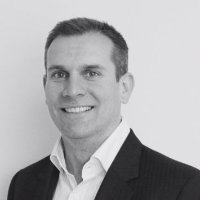 Andrew Callanan, Vizor Software, CFO
Dublin, Ireland (PRWEB) November 20, 2016
Vizor, the global leader in regulatory technology, today announced that Andrew Callanan has joined the company to serve as its Chief Financial Officer. Mr. Callanan brings a wealth of financial and operational experience across blue chip multinational and high growth tech companies to Vizor's executive leadership team.
Conor Crowley, Joint CEO of Vizor commented, "We are very pleased to have Andrew join Vizor as our new Chief Financial Officer. We are confident that his leadership, finance, accounting and international operation experience, combined with his extensive industry knowledge, will make him an exceptional addition to our team as we continue to break new ground in the financial regulatory technology sector."
Ross Kelly, Joint CEO of Vizor added, "Andrew is an accomplished executive with significant financial and operational expertise, including as a CFO, and will be an extremely valuable addition to our team."
Andrew Callanan, new Chief Financial Officer of Vizor, said, "I am very excited to be working with Conor, Ross, and the other members of Vizor's outstanding team. Vizor is incredibly well positioned as the leading provider of financial regulatory technology, and I am thrilled to be a part of the continued growth and development of this industry leading company."
Mr. Callanan was most recently with Havok from 2008 to 2016, where he served as both the Head of Finance and Board Director. Mr. Callanan was previously the EMEA Controller at ServiceSource, where he established the international finance function and provided the framework for very rapid growth - overseeing a fivefold increase in turnover and an increase in headcount from 70 to 200.
About Vizor
Vizor Software has been the standard for financial regulatory technology since 2000. Leading the way in regulatory supervision software, Vizor Software is trusted by Central Banks and Financial Regulators from around the globe for the collection, validation and analysis of highly complex data from Financial Institutions. Serving the needs of financial regulators in more than 30 countries, Vizor is a trusted partner of large consulting firms and leading XBRL toolset providers. Employing a collaborative, agile approach to implementing regulatory solutions, Vizor simplifies and strengthens financial regulation systems. You can learn more and visit Vizor at http://www.vizorsoftware.com or by following Vizor on Twitter, LinkedIn, Google+ and Pinterest.
Media Contact
Tara Landry
Vizor Software
Tara.landry(at)vizorsoftware(dot)com
See more at: http://vizorsoftware.com/about/press/