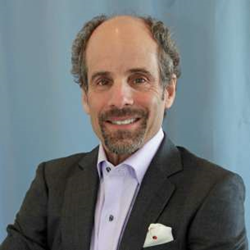 (PRWEB) November 21, 2016
Dr. Leslie Stevens Joins the Exclusive Haute Beauty Network
Dr. Leslie Stevens, premier plastic surgeon of Beverly Hills, CA has joined the prestigious Haute Beauty network.
The Haute Beauty Network, affiliated with luxury lifestyle publication Haute Living, is proud to recognize Dr. Leslie Stevens as a prominent cosmetic surgeon and the network's newest partner.
Dr. Leslie Stevens is certified by the American Board of Plastic Surgery and has been a member of the American Society of Plastic Surgeons since 1989. He is also a member of the American Society for Aesthetic Plastic Surgery and a fellow of the American College of Surgeons.
Dr. Stevens will share his skill and expert opinion with the Haute Beauty and Haute Living subscribers, educating readers on his industry and providing exciting and relevant news, tips, trends and insight relating to his specialties.
About Dr. Stevens
Through years of experience, Dr. Stevens has become well versed in facial aging. He believes that partnering with his patients to utilize a multidisciplinary approach to surgery, injectables, proper skincare and laser procedures garner the best results, as well as address specific problems. Understanding his patient's needs and managing expectations is paramount in achieving a good outcome. Dr. Stevens believes this philosophy gives his patients a more natural and overall youthful appearance that has always been the signature to his practice.
Although Dr. Stevens is known for catering to a celebrity clientele, he is most proud of building his boutique-style practice by delivering optimal results that generate many patient based referrals. "I've built my reputation on providing the best patient experience and natural results." Beyond talent and surgical skills, it is also Dr. Stevens' warm and caring demeanor that set him apart. "I appreciate sincerity, and I think it's apparent that I want to help my patients. I am truthful when we discuss what can be achieved realistically and what can't."
Dr. Stevens limits his practice to aesthetic surgery and specializes in facial rejuvenation, however, his surgical skills are consistently sought out for breast and body procedures as well. He is one of the driving forces behind the Lasky Clinic, a freestanding medical building that houses his suite and an accredited ambulatory surgical center. There, his staff provides unparalleled care in a safe environment specifically designed for aesthetic procedures.
Dr. Stevens and his office, as well as surgical staff, pride themselves on delivering the best patient care from initial contact to post-procedure appointments.