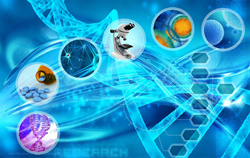 Jupiter, FL (PRWEB) November 24, 2016
DMG Productions is proud to announce the upcoming airing of Innovations with Ed Begley, Jr., scheduled to broadcast Thursday, December 1, 2016 at 7:00aET/7:00aPT via Discovery Channel.
First, Innovations will educate about London-based specialist biotech CN Bio's human organ-on-a-chip platforms for the testing and development of therapeutics for serious human diseases. Viewers will learn about CN Bio's Hepatitis B disease model Quantum-B. This technology allows drug discovery scientists to understand with greater precision than ever before whether a new drug candidate is likely to be safe and effective in clinical trials. It is currently being deployed in drug discovery and research alliances with a number of leading pharmaceutical and biotech companies. CN Bio is an Oxford University spinout, and has developed its technologies in partnership with the Massachusetts Institute of Technology and the US Federal Government (DARPA). For more information visit http://www.cn-bio.com or email enquiries@cn-bio.com.
Detroit R&D is an NIH SBIR-sponsored company that specializes in the development and manufacture of ELISA, antibodies and assay kits for research, diagnosis and treatment of cardiovascular disease and cancer. This segment will explore Detroit R&D's efforts on development and commercialization of diagnostic hypertension ELISA kits (soon-to-be FDA-registered, BioTarget® clinical ELISAs) to solve problems of fast growing number of patients with full-blown high blood pressure which results in heart and kidney failures and stroke.
Innovations will also showcase CenturionPro, which is revolutionizing high quality commercial plant trimming. Audiences will be educated on the CenturionPro Mini Trimming machine, which can process 24-to-30 pounds of wet product in an hour (in comparison to hand-trimmed methodologies, which take nearly five-and-a-half hours to trim just one pound of cured product), saving companies time and money, and adding convenience.
"Science and technology play a major role in modern society. As a result, developments are being made every day in nearly every industry," said Michele Nehls, Senior Producer for the Innovations series. "We are proud and excited to bring this information to our audiences."
About Innovations & DMG Productions:
Innovations, hosted by award winning actor Ed Begley, Jr., is an information-based series geared toward educating the public on the latest breakthroughs in all areas of society. Featuring practical solutions and important issues facing consumers and professionals alike, Innovations focuses on cutting-edge advancements in everything from health and wellness to global business, renewable energy, and more.
DMG Productions (responsible for creating the Innovations show) includes personnel specialized in various fields from agriculture to medicine, independent films to regional news and more. Our field producers work closely with experts in the field to develop stories. This powerful force enables us to consistently produce commercial-free, educational programming that both viewers and networks depend on.
For more information visit: http://www.InnovationsTelevision.com or contact Michele Nehls at: (866) 496-4065 x 822 or via email at: Michele(at)innovationstelevision(dot)com.