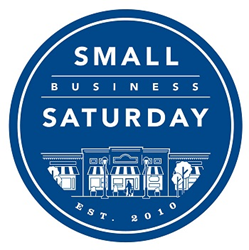 Slow down and savor communities where people still smile, stop, and speak. With a strong artisan culture, Franklin County downtowns offer a good array of one-of-a-kind, choice gifts for the 2016 gift-giving season. ble
(PRWEB) November 23, 2016
Since 2010, Small Business Saturday has grown to be one of the best ways to bring awareness to the heart and soul of local communities—downtown. The Franklin County Visitors Bureau is inviting visitors to experience the classic beauty of downtown in Chambersburg, Greencastle, Mercersburg, Shippensburg and Waynesboro. Enjoy holiday shopping. Slow down and savor communities where people still smile, stop, and speak. With a strong artisan culture, Franklin County downtowns offer a good array of one-of-a-kind, choice gifts for the 2016 gift-giving season.
In coordination with the effort, many downtown businesses throughout Franklin County will be offering specials and events. Visitors can shop downtown all day and enjoy specials at select businesses. For updated coupons, specials and holiday happenings, make sure to download the Franklin County Visitors Bureau mobile application in the Google Play Store and iTunes.
Again in 2016, downtown Chambersburg will offer a $2,000 give-away of Downtown Dollars. Shoppers who present a receipt for $25 or more and dated November 26, 2016 from a Downtown Chambersburg business are eligible to participate in a giveaway drawing. For details, visit http://www.downtownchambersburgpa.com/smallbizsat. With original art, wine, chocolate and more, Chambersburg is a true shopping treat.
From clothing to shoes, home décor and collectibles, Greencastle is one of Franklin County's best shopping sites. The Greencastle-Antrim Chamber of Commerce is coordinating a Shop Small Sweepstakes, running from November 25 to December 16, shoppers need to collect 5 receipts from Greencastle Chamber members, turn in the receipts to the Greencastle Chamber by December 19, and be entered to win one of three cash prizes. For details and entry ticket, visit http://www.greencastlepachamber.org.
In Waynesboro, the Greater Waynesboro Chamber of Commerce is coordinating the Shop Small effort. More than twenty businesses are offering specials for Small Business Saturday Shoppers. To plan shopping, dining, and discover the Small Business Saturday shopping specials in Waynesboro, visit http://www.waynesboro.org. Downtown Waynesboro is home to Destination Arts! where visitors will find hundreds of one-of-a-kind artisan pieces.
The Tuscarora Area Chamber of Commerce invites shoppers to explore Mercersburg PA for Small Business Saturday, including the 21st Annual Mercersburg Christmas Tree Lighting. Antiquers, history buffs, and outdoor enthusiasts are drawn to Mercersburg, As the boyhood home of 15th president James Buchanan and present-day home to Whitetail Ski Resort, Mercersburg is framed by the beautiful Tuscarora Mountains and offers a colonial American atmosphere.
The Franklin County Visitors Bureau invites all to explore Franklin County PA and enjoy the history, arts, recreation, natural beauty, fresh foods and warm hospitality of communities like Chambersburg, Greencastle, Mercersburg, Shippensburg, and Waynesboro. Franklin County PA is located just north of the Mason Dixon Line and an easy drive to Washington DC, Philadelphia, and Pittsburgh. Discover more….plan your visit at ExploreFranklinCountyPA.com, by contacting 866.646.8060 or 717.552.2977.