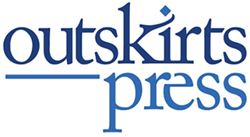 UP TV will premiere the movie The Rooftop Christmas Tree, based on the book by Outskirts Press award-winning author Landria Onkka, on November 27th.
Denver, CO (PRWEB) November 23, 2016
Outskirts Press, the #1-rated self-publishing company according to Top Consumer Reviews, has announced that UP TV will be premiering The Rooftop Christmas Tree November 27th, 29th, and 30th, a movie based on the book by Outskirts Press bestselling author, Landria Onkka.
The movie, starring Michelle Morgan and Tim Reid, is a romance inspired by a true story based on the Outskirts Press bestselling book and written by the Grand Prize winner of the 2015 Holiday Book Festival:
No one in the small southern town of Rosedale knows why reclusive Mr. Landis places a lit Christmas tree on the roof of his deteriorating home. Inspired by a true story, the life changing and shocking ending is a testament to unwavering faith, hope, romance, and miracles . . . just in time for Christmas.
Outskirts Press author, Landria Onkka is the award-winning author of best seller and television movie, The Rooftop Christmas Tree, and its sequel, A Bell for Christmas. She spent twenty years as an investment banker specializing in entertainment working on movie, television, Broadway and live event projects.
For more about her book, The Rooftop Christmas Tree, visit http://outskirtspress.com/bookstore/details/9781478740018
For more about the UP TV movie, The Rooftop Christmas Tree, visit http://uptv.com/movies/the-rooftop-christmas-tree/
About Outskirts Press, Inc.: Outskirts Press helps authors develop and publish high-quality books by offering exceptional design, printing, publishing, distribution, and book marketing services. Top Consumer Reviews ranks Outskirts Press #1 because they are passionate about delivering outstanding customer service, affordable pricing, industry-leading royalties, and a team of hands-on, US-based publishing experts. At http://www.outskirtspress.com you can publish your book, your way, today
# # #
Outskirts Press, Inc., 10940 S. Parker Rd - 515, Parker, Colorado 80134
http://outskirtspress.com 1-888-OP-BOOKS