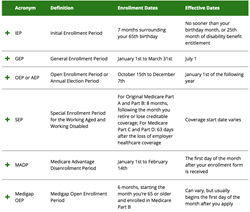 Raleigh, NC (PRWEB) December 02, 2016
The annual time frame to change Medicare health and prescription drug coverage, known as the Open Enrollment Period (or Annual Election Period), is ending December 7th. Currently-enrolled Medicare beneficiaries who are looking to switch from their current plan to a Medicare Advantage plan (Part C) or prescription drug plan (Part D) need to make changes during this period order for their new policy to go into effect in 2017.
Medicare Supplement insurance plans are subject to change each year, and some insurance companies are raising rates, costing individuals and families more in monthly premiums. For example, Michigan residents who are currently enrolled in Medicare Supplement (Medigap) plans from Blue Cross Blue Shield of Michigan and other insurers can expect their rates to increase as much as $177 per month, nearly double the current rate, according to the Detroit Free Press.
To help offset these costs, a subsidy is available for low-income and disabled Michigan seniors from the Michigan Health Endowment Fund, which can save individuals and families from absorbing the new rate increases for up to five years. In order to receive the subsidy, applications need to be submitted by December 15th. Eligibility information and an online application can be found at https://michiganmedigapsubsidy.com/portal/resources/portal/index.html.
Individuals who are turning 65 and are new to Medicare can enroll in any Medicare Supplement or Medicare Advantage plan during their Initial Election Period (IEP), which is the 7-month period surrounding the 65th birthday.
TZ Insurance Solutions, in partnership with Patch Media, has published the following comprehensive guide on Medicare dates & state information. To read the guide, please visit http://patch.com/resources/medicare-enrollment-dates-states
About TZ Insurance Solutions LLC
Based in Fort Lee, NJ, TZ Insurance Solutions LLC is licensed insurance agency with insurance agents licensed to sell health, life and/or property & casualty insurance in all 50 states. It has call centers in Tampa, FL, Fort Myers, FL and Charlotte, NC.