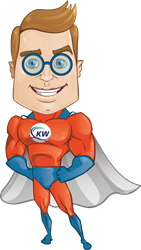 Toronto, ON (PRWEB) December 08, 2016
KWizCom, a leading developer of SharePoint Forms & Mobile Solution, as well as multiple other powerful SharePoint web parts, add-ons and apps for Office 365 (SharePoint Online) announced a new version release of KWizCom Forms. This new major release of the add-on is now equipped with additional enhancement allowing customers to easily implement "live", read-only calculated fields that are displayed in the New and Edit forms.
It's also great to see the company has setup a video to demonstrate in action how one can configure a R/O calculated field that equals [Price]X[Quantity] and reloads automatically when changing one of the fields.
KWizCom Forms is specifically designed for non-technical business users. It is a SharePoint add-on that turns existing SharePoint list forms into rich, enhanced web & mobile forms. With KWizCom Forms users can easily create custom forms by rapidly enhancing existing list forms. KWizCom Forms is 100% SharePoint-Native which means there is no need to deploy and learn new, external form tools.
For more information on KWizCom Forms and to get familiarized with its complete list of key features and benefits, please visit the product's webpage. If you are interested in finding out first-hand what the software is like, KWizCom Corporation offers a no-cost 30 day trial version of KWizCom Forms.
Follow KWizCom on Twitter @KWizCom
Become a fan of KWizCom on Facebook: https://www.facebook.com/KWizCom
Join KWizCom on LinkedIn http://www.linkedin.com/company/kwizcom
Contact a KWizCom Account Specialist at +1-905-370-0333/+1-855-KWIZCOM or info(at)kwizcom(dot)com
About KWizCom Corporation
Since 2005, KWizCom has provided innovative solutions and services to make SharePoint even better for over 7,000 companies worldwide. KWizCom's solutions and services expand Microsoft SharePoint out-of-the-box capabilities, streamline workflow, maximize efficiency and enhance over-all productivity for hundreds of thousands of users. KWizCom, a Gold Certified Microsoft Partner, is headquartered in Toronto, Canada. Please visit www(dot)kwizcom(dot)com to find out more about KWizCom's clients, people, partners and solutions.