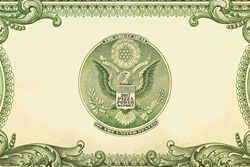 Evolving trends affecting the pizza market include a growing demand for clean, organic ingredients and local sourcing.
Oxord, Mississippi (PRWEB) December 11, 2016
To survive in a fiercely competitive market, pizzeria operators must adapt to a rising demand for delivery, ease of ordering and "clean" ingredients in 2017, according to PMQ Pizza Magazine's new Pizza Power Report.
The Pizza Power Report, an annual state-of-the-industry analysis, delivers the latest must-have numbers, trends and growth strategies to pizzeria operators and industry observers. The 2017 report (full version now available in the December PMQ print edition and on PMQ.com) offers instant access to in-depth charts and analysis on everything pizza.
Some of the key findings include:

A dramatic rise in pizza consumption over the last two years with 41 percent of consumers eating pizza at least once a week
Increasing worldwide pizza sales of $128 billion and U.S. sales of $44 billion
An uptick in independent pizzeria openings, coupled with a slight downturn in chain openings. But chain sales continue to grow at a faster rate than independents due, in part, to technology investment, especially in online ordering.
Dramatic growth in international pizza markets like Latin America (45.1 percent), China (30.7 percent) and the Asia Pacific region (25.7 percent)
Evolving trends affecting the pizza market include a growing demand for clean, organic ingredients and local sourcing. The watchwords for 2017 will be "authentic" and "clean," both synonymous in the customer's mind with "quality," says Kelly Weikel, director of consumer insights for the research firm Technomic. "Authenticity is really big in terms of consumer demand overall," she says. Consumers' appetite for "real food" experiences have driven major chains like Pizza Hut and Papa John's to cut artificial colors, flavor enhancers and preservatives.
Speaking of drivers, third-party food delivery services like UberEats, Eat24 and DoorDash can help pizzerias save money on drivers and related expenses, while leveraging millennials' obsession with convenience and growing purchasing power.
A legislative signpost on the 2017 horizon for pizza chains with 20 or more locations is an FDA rule scheduled to take effect May 5. It requires calorie counts for all regular menu items, but has been amended, after successful industry pushback, so most pizzerias can list calories and related info by the slice.
The report closes with six useful tips on how independent pizzerias can compete more effectively in 2017. Read the full Pizza Power Report online to learn how simple steps like sharing nutritional data, embracing online ordering and rewarding loyal patrons might be your outlet to a prosperous New Year and pizza power surge.