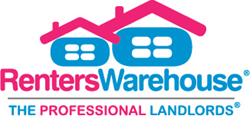 PHOENIX, AZ (PRWEB) December 13, 2016
Renters Warehouse Arizona is celebrating an incredible milestone, surpassing 2,000 properties under management.
The Arizona office now manages 2,180 homes between Phoenix – where the office is located – and Tucson.
"It's been an incredible seven years in Arizona for us," says Donovan Reese, Market President at Renters Warehouse Arizona. "By consistently living and working within our core values, one of which is 'never be too big,' we have committed to creating that boutique feel for our clients and customers, while leveraging our scale to be able to provide 5-star level service at a very reasonable price."
Renters Warehouse, the national leader in Rent Estate™, is one of the largest and most awarded residential property management companies in the U.S., managing more than 17,000 homes for over 12,000 investors across the country, and about $3 billion worth of residential real estate. The company is now investing heavily in its Portfolio Services Division that uniquely serves larger, mid- to institutional-level real estate investors with both centralized services and local market expertise and staff.
Donovan joined the Renters Warehouse family in 2009 when he helped open the Arizona office with current Renters Warehouse CEO Kevin Ortner. The Arizona office has thrived, ranking #921 on the 2016 Inc. 5000, surpassing their 2015 ranking of #957.
The former franchise joined the Renters Warehouse corporate family earlier this year. Donovan says the move to the corporate model is another step in growing the Arizona office, which serves as the company's west coast hub.
"Bringing the office into the corporate model gives us more support and enables us to be a great resource for some of our new offices," he says. "We are continuing to grow the network of support for newer offices like Las Vegas, Seattle and Denver."
That support includes a planned outbound call center in Phoenix, which will serve as a sales center for the region.
Visit http://www.renterswarehouse.com to find out more about our signature Free Home Rental Price Analysis, Free 18-month Tenant Warranty, and low, flat rate 24/7 Property Management at just $89 in Arizona.