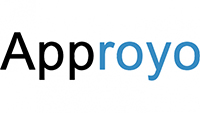 Palo Alto, CA (PRWEB) December 12, 2016
Approyo, a leading enterprise SAP HANA Solutions Provider, will be holding a special VIP appreciation party at SAP SAPPHIRE NOW 2016. Approyo invites SAP and SAP Partners to join Approyo at the VIP Cocktail Happy Hour on Thursday, January 12 from 6:00pm – 8:00pm EST at the Double Helix Wine and Whiskey Bar located at The Shoppes at The Palazzo in Las Vegas, NV.
Attendees will be treated to a fun night of cocktails, appetizers, networking and discussion. Additionally, attendees can meet the global team at Approyo and discuss plans for 2017.
"FKOM is a great event for SAP and SAP partners talk about big plans for 2017 and our party is a great way to kick off the year" said Christopher Carter, CEO of Approyo. "Over the past year, Approyo's SAP practice has grown and expanded its reach globally. Additionally, SAP has made some important announcements such as the release of SAP HANA 2 that will have a big impact on 2017."
Approyo has been providing SAP HANA solutions such as S/4 1610 in the cloud for the last three years. Approyo built an entire platform using the best solutions in the market, allowing clients to move SAP HANA quickly and benefit immediately without the massive upfront cost structure typically seen with those bare metal solutions.
About Approyo
Approyo is a global SAP HANA startup focus partner for products and services that include upgrades, comprehensive remote operations/managed services, consulting, hosting and implementations and cloud services. Approyo differentiates itself by offering scalable managed SAP HANA solutions for organizations of all size. Headquartered in Palo Alto, CA with partner offices around the world, Approyo has the capability to support global organizations and their applications.
For additional information e-mail us at info(at)Approyo(dot)com, call 404.448.1166, or visit us on the web at http://www.Approyo.com.