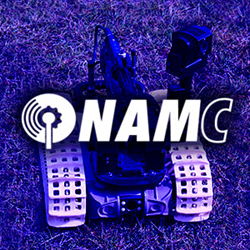 Sterling Heights, MI (PRWEB) December 13, 2016
The National Advanced Mobility Consortium (NAMC) is a nation-wide alliance of traditional and nontraditional small businesses, large defense contractors, academic institutions, and other research organizations involved with the translational research and development of the complete range of prototype, ground vehicle and robotics systems and technologies. RAVE's industry connections and partnerships will provide the NAMC membership with direct access to bleeding-edge computer hardware knowledge and technology.
"RAVE's goal in joining (NAMC & DME) is to provide consultive, technical and hardware expertise for any of our vast array of disciplines in advanced compute systems," said Sara Blackmer, VP and General Manager of RAVE. "Whether a NAMC member has specialized computer hardware needs for their final product, needs machines to do high-level engineering or simulation work on, or machines to realize their designs utilizing VR, RAVE can solve nearly any challenge a NAMC member may have regarding compute power."
In its nearly 30 years in business, RAVE has been known as a go-to resource for their COTS (Commercial, off-the-shelf) engineered systems, servers, and workstations. They service industries as diverse as Training and Simulation, Engineering & Design, Education & Research, C4ISR, and Defense. Their capabilities include hardware solutions ranging from tiny solid-state compute nodes, up to deep-learning servers capable of running artificial intelligence software.
"We're looking forward to an ongoing, close relationship with NAMC, providing solutions for generations of ground manned and unmanned systems," added Rick Darter, President, and CEO of RAVE. "Whether a company needs hardware to design, build or control a vehicle or robot, RAVE will have a solution custom to their needs."