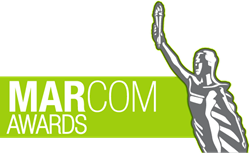 San Diego, CA & Carmel, IN (PRWEB) December 13, 2016
American Specialty Health's internal marketing communications agency, Engage! Creative Group, recently was recognized for outstanding work in marketing communications across 23 different categories by the international MarCom Awards. Engage! Creative Group took home nine Gold awards, five Platinum awards, and seven honorable mentions for their exemplary work in design, writing, social media and other marketing communications categories.
Engage! Creative Group provides employee, customer, member, provider and broker communications for American Specialty Health, (ASH), one of the nation's premier independent and privately owned specialty health services organizations.
Winners were selected from a pool of over 6,000 entries showcasing client engagement strategies in over 300 categories. Engage! Creative Group was honored with the following awards:
Platinum:

Marketing/Promotion Materials: Presentation Jacket
Strategic Communications: Branding
Strategic Communications: Refresh
Strategic Communication: Integrated Marketing
Social Media: Blog Overall
Gold:

Brochure: B2B
External Newsletter: Industry
Print Creativity Design: Business Cards
Print Creativity Design: Direct Mail
Print Creativity: Logo
Print Creativity: Packaging
Social Media: LinkedIn Site
E Communication: E-Mail Campaign
Video: Corporate Image
Honorable Mention:

External Newsletter
Marketing/Promotion Materials: T-Shirt
Print Creativity Design: Brochure
Print Creativity Design: Infographic
Print Creativity: Packaging
Social Media: Facebook Site
To view the full list of winners, visit https://enter.marcomawards.com/winners/
About Marcom Awards
The MarCom Awards is a global competition honoring creative excellence in marketing and communications for any individual or company involved in the conception, writing and design of print, visual, audio and web materials and programs.
MarCom Awards is administrated and judged by the Association of Marketing and Communication Professionals (AMCP). The international organization consists of several thousand marketing, communication, advertising, public relations, media production and free-lance professionals. AMCP administers recognition programs, provides judges, and rewards to outstanding achievement and service.
About American Specialty Health
American Specialty Health Incorporated (ASH) is one of the nation's premier independent and privately-owned specialty health services organizations, offering specialty health provider networks and programs, fitness and exercise programs, and health management solutions for health plans, insurance carriers and employer groups. Operating from offices in Carmel (Indianapolis), Ind., San Diego, Calif., Southlake (Dallas), Texas, and Columbia, S.C., ASH has more than 1,300 employees and administers services for more than 37.9 million members nationwide. Products offered through ASH and its subsidiaries include Healthyroads®, FitnessCoach™, Active&Fit®, ExerciseRewardsTM and others. For more information about ASH, visit http://www.ashcompanies.com or call 800-848-3555. Follow us on LinkedIn or Twitter at @ASHCompanies.
###