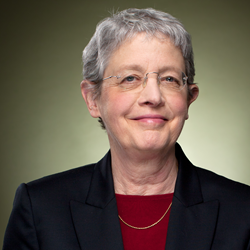 San Francisco, California (PRWEB) December 16, 2016
Cornerstone Research Senior Vice President Andrea Shepard has been named to Global Competition Review's Women in Antitrust 2016.
Cohead of the firm's global antitrust and competition practice, Shepard is among what GCR calls "elite women making their mark on the global competition community," including expert economists, attorneys, regulators and academics.
"I've been drawn to competition work because the issues are complex and challenging," Shepard said. "The intellectual content of each case is different, the industry, the technology, and the products vary. There is always a unique and interesting facet to the economic arguments."
Shepard directs competitive analyses for large, complex competition disputes and merger reviews. She works on a variety of matters including price-fixing cases involving financial instruments, such as LIBOR, FX and Treasuries. Her recent merger work includes the Sysco-US Foods and Aetna-Humana deals.
An emeritus professor at Stanford University's Graduate School of Business, Shepard is experienced in all phases of litigation and has assisted counsel at arbitration, mediation and trial and is involved in preparing expert testimony for class certification, liability, damages, and settlement.
The full Global Competition Review article can be found at Women in Antitrust 2016: Economists.
About Cornerstone Research
Cornerstone Research provides economic and financial consulting and expert testimony in all phases of complex litigation and regulatory proceedings. The firm works with an extensive network of prominent faculty and industry practitioners to identify the best-qualified expert for each assignment. Cornerstone Research has earned a reputation for consistent high quality and effectiveness by delivering rigorous, state-of-the-art analysis for over 25 years. The firm has 600 staff and offices in Boston, Chicago, London, Los Angeles, New York, San Francisco, Silicon Valley and Washington.