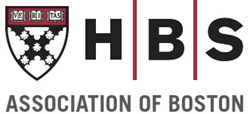 The HBSAB's New Venture Competition provided the fuel for our founding and early development. Participating in the process was like being in an accelerator. Winning the competition gave us the momentum we needed secure our first round of funding
Boston, MA (PRWEB) December 20, 2016
The Harvard Business School Association of Boston's (HBSAB) New Venture Competition (NVC) competition continues to attract an impressive array of entrants who will vie for cash prizes and possible entry into the Global Harvard Business School New Venture Competition. Entering into the HBSAB's competition allows start-up teams to gain valuable visibility and make connections they will need to succeed in their new venture. The deadline for team submissions is January 17, 2017.
Startups (must have at least one HBS Alum on the founding/executive team) can APPLY HERE! 
Last year's HBSAB NVC winner Day Zero Diagnostics, founder Jong Lee, stated "The HBSAB's New Venture Competition provided the fuel for our founding and early development.  Participating in the process was like being in an accelerator that combined business plan development, pitch training and mentorship.  Winning the competition gave us both the push and momentum we needed to incorporate and raise our first round of capital."   
Now in its eighth year, the HBSAB's New Venture Competition is slated to attract over 30 teams comprised of a diverse array of different sectors including; medtech, software, clean energy, B2B products & services, healthcare, life sciences and education. "We have expanded our NVC series to include a mentoring program as well as a stellar judging panel. We anticipate a robust group of start up teams this year with a wide range of entrepreneurial activity," said NVC Chair, Chris Hobson.
Benefits & Prizes: 

$10,000 cash prize for New England Winner
$5,000 in-kind services from Nixon Peabody LLP for the New England winner
IBM Cloud Services valued at $120,000
An invitation to the Rock 100 Summit for the New England winner
Mentoring Night and Practice Pitch Event – hone your pitch with experts
Entry to the Global HBS competition and a chance to win $25k or $50k prizes
Invitation to the NVC Finale & 20 Years of Entrepreneurship Gala in April
Global Prizes include 1st place: $75,000, 2nd place: $25,000 and crowd favorite: $5,000
Detailed business plan feedback from qualified judges
Access to potential investors
More than half of HBS alumni classify themselves as entrepreneurs and innovators. The rules to take part in the NVC are simple: a member of the core team must be an HBS alum; revenues must be $2 million or less; and current funding raised must be $1 million or less. The winner is automatically entered into the Global Harvard Business School New Venture Competition.
To submit your team for NVC visit: NVC2017
Key 2017 Dates:

January 17: Application Deadline at 11:59pm ET 
February 6:  Regional Competition takes places on HBS Campus. Regional winners will be chosen and move onto the virtual semi-finals competition. 
March 10: Deadline for regional winners' materials for the virtual semi-finals. Virtual judges will select 4 global finalists.
March 24: Global finalists are notified and invited to pitch at the NVC live event on the HBS campus.
April 25: NVC Finale- Regional winners attend the Finale and 4 global finalists pitch to prominent VCs. Grand Prize, Runner-Up and Crowd Favorite winners announced
About Harvard Business School Association of Boston
The Harvard Business School Association of Boston (HBSAB) is a membership, non-profit organization that promotes learning, professional networking, business growth, and fosters goodwill and community service. HBSAB strives to create an inclusive environment based on integrity and excellence that advances Harvard Business School's goal to develop leaders who make a difference in the world. For more information visit: http://www.hbsab.org.