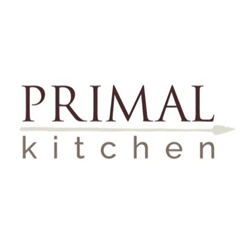 A clean eatery
SOUTH BEND, INDIANA (PRWEB) December 21, 2016
Hoosiers are about to get a little healthier in 2017! Primal Kitchen Restaurants is pleased to announce plans to open their first South Bend, Indiana location in 2017.
With a mission of "bringing uncompromisingly delicious, high quality, nutrient dense foods to cities everywhere," Primal Kitchen is a fast casual clean-eating restaurant attached to a dynamic grab and go café - ideal for consumers on the go.
The creation of Mark Sisson, the best-selling author of many health and fitness books as well as Primal Blueprint and Mark's Daily Apple websites, and Mario Altiery, President of Upside Group Franchise Consulting, the two came up with the Primal Kitchen concept after fans and consumers repeatedly mentioned that there were not a lot of fresh, fast-casual restaurants offering clean eating options in their communities. They saw a significant gap in the marketplace for consumers who wanted to eat conveniently but were also concerned with what they were putting into their bodies and not wanting to compromise taste and enjoyment. Primal Kitchen Restaurants prides itself on a menu that offers something for every consumer and taste bud while using only the freshest ingredients possible.
The first South Bend Primal Kitchen Restaurant franchise will be operated by residents Tom and Tara Olson and will be in the Heritage Square shopping center in Granger. The owners chose to open a Primal Kitchen Restaurant based on Tom's strong business acumen and Tara's background in health and wellness as a Nutritional Therapy Practitioner. They chose South Bend to open a Primal Kitchen Restaurant based on demand in the area and the rapid population growth as well as their passion for an active lifestyle and the benefits of clean eating as well as their desire to bring nutrient dense, quality food to the consumers of South Bend.
Primal Kitchen Restaurant owners Mark Sisson and Mario Altiery are enthusiastic about the Indiana expansion. Per Altiery, "Research shows people want to eat clean, but there are not many clean-eating, fast-casual options in many areas. Primal Kitchen Restaurants fills that void and the demand for the brand is very high."