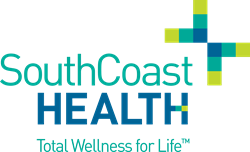 'I was thrilled to achieve this level of certification.... Women today should be afforded with the surgical options to beat cancer while embracing a positive body image. I am proud to advocate for this in my practice.' — Dr. Christa L. Jillard
Savannah, Ga. (PRWEB) January 04, 2017
SouthCoast Health's Dr. Christa L. Jillard, director of the practice's High Risk Breast Cancer Clinic, has been recognized as a Hidden Scar Trained Surgeon as designated by the surgical device manufacturer Invuity.
Dr. Jillard is the first surgeon in Savannah to perform this advanced approach to breast cancer surgery that hides scars, minimizing the daily emotional reminder of a breast cancer diagnosis. The procedure treats the cancer while optimizing cosmetic results.
"I was thrilled to achieve this level of certification," Dr. Jillard said. "It represents my dedication toward achieving not only a superior oncologic outcome for my patients, but also an excellent cosmetic result. Women today should be afforded with the surgical options to beat cancer while embracing a positive body image. I am proud to advocate for this in my practice."
Each year, approximately 405,000 women are diagnosed with breast cancer that requires surgery. Breast cancer is the most common cancer among women in the United States, other than skin cancer, according to the American Cancer Society (ACS), with 1-in-8 women (12 percent) developing invasive breast cancer during their lifetime.
The Hidden Scar technique allows the physician to remove the cancerous tissue through a single incision made in an inconspicuous area, preserving the natural shape of the breast while reducing visible scarring. Patients who undergo this approach experience optimal clinical and cosmetic outcomes, and are at no higher risk of recurrence than patients who undergo any other surgical technique.
"Dr. Jillard's achievement in earning her Hidden Scar Certification is a wonderful accomplishment in that she has demonstrated the technical ability to perform advanced breast surgery in a manner which leaves the patient not only a great oncological result but also, when possible, little visible reminder of their battle with breast cancer," said Darlene Makker, Invuity senior area sales manager. "Dr. Jillard's Hidden Scar Certification is testimony to not only her surgical skill but also to her outstanding commitment to advancing women's health!"
SouthCoast Health is a multi-specialty, physician-owned medical group with more than 120 healthcare professionals and 18 locations. The organization has been providing quality healthcare solutions to the Coastal Empire and Lowcountry for more than 20 years and is dedicated to complete patient wellbeing. For more information, visit http://www.SouthCoast-Health.com and connect with SouthCoast Health on Facebook.
Interviews available upon request.
###