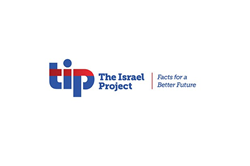 Washington, D.C. (PRWEB) December 23, 2016
Ahead of the United Nations Security Council vote over Israeli settlements, TIP invites you to a conference call
With
MK Yair Lapid
Head of the Yesh Atid party
Today, December 23
1:15 p.m. EST
20:15 Jerusalem Time
Toll Free Number: 1-800-311-9401
International Number: 1-334-323-7224 - USA; 1809457657 - ISRAEL
Meeting Passcode: 46113
Please submit Questions in advance to:
dorka(at)theisraelproject(dot)org / 054-7004812
About Yair Lapid
Mr. Lapid is the founding chairman of the Yesh Atid party and a member of Knesset in his second term. He was a finance minister in the previous government.
About The Israel Project
The Israel Project (TIP) is a nonprofit, nonpartisan educational organization that provides factual information about Israel and the Middle East to the press, policymakers and the public. Founded in 2003, TIP works in multiple languages to provide real-time background information, images, maps, audio, video, graphics and direct access to newsmakers. To learn more about TIP, visit http://www.theisraelproject.org.