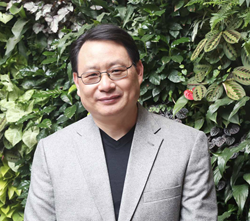 Brwyn Mawr, PA (PRWEB) December 29, 2016
Actor Carrie Fisher has left a legacy in her fight against removing the stigma of mental health illnesses as she candidly shared her ongoing struggle with depression and bipolar disorder. Her advocacy has created awareness and acceptance of mental health issues that are effectively managed and overcome by a multitude of integrative psychiatry therapies as offered by Dr. Jingduan Yang.
"Carrie Fisher represents the struggles many individuals face in identifying and confidently sharing their need for help," shared Dr. Yang. "Her self awareness brings those in need one step closer to seeking treatment on all levels of psychological, physical and spiritual wellness."
In honor of Carrie Fisher's fight, JD Yang, MD shares his integrative psychiatry approach combining Eastern and Western philosophies to identify the root causes of mental illness and optimize the patient's functionality in life:
1. Yang Integrative Mental Health Intake TM: A bio-social-psycho-spiritual and energetic intake to formulate a comprehensive diagnosis and treatment plan. http://www.taoinstitute.com/psychiatric-evaluation/
2. Brain Imaging, Biomedical Testing, QEEG & TMS: Evaluate structural abnormalities and functional deficits via brain scans including CAT, PET, MRI and SPECT.
Identify biochemical imbalances, genetic predispositions and environmental stressors. Measure and analyze brain waves to learn how the brain is functioning in comparison with normal references via quantitative electroencephalogram (qEEG) and and neurofeedback (taoinstitute.com/neuro-emotional-techniques-n-e-t/). Treat with the breakthrough TMS (Transcranial Magnetic Stimulation Therapy), a drug free and non–invasive solution to depression (taoinstitute.com/tms-transcranial-magnetic-stimulation-therapy/).
3. Energetic Evaluation: Create a comprehensive four-diagnostic process of classic Chinese medicine evaluation to prescribe effective acupuncture http://www.taoinstitute.com/acupuncture/ and herbal therapies http://www.taoinstitute.com/chinese-herbal-medicine/.
4. Outcome for Success: Focus on the positive outcome by offering guidance on advanced nutrient therapy, medication management, detoxification, life style, occupational performance, coping skills, social functions, and spiritual health. http://www.taoinstitute.com/mental-health/
To learn more about Dr. Yang's pioneering integrative psychiatry and techniques, visit https://www.amazon.com/Facing-East-Ancient-Health-Secrets/dp/0062363468 from his book "Facing East."
About Yang Institute of Integrative Medicine:
Dr. Jingduan Yang, a 5th generation Chinese medicine doctor, neurologist, board-certified psychiatrist, acupuncturist, and integrative medicine physician founded Yang Institute of Integrative Medicine in 2004. A team of physicians and providers who specialize in mental health, primary care, integrative medicine, functional medicine and Chinese medicine work together to identify and treat the root cause of disease. Through comprehensive diagnostic techniques including medical exams, quantitative EEGs, and specialty lab tests, Yang Institute uses integrative treatment approaches such as psychotherapy, TMS, Neurofeedback, Bio-identical hormone therapy, acupuncture, IV therapy, meditation, and lifestyle and nutritional counseling. Treatment options can be used individually or combined and customized based on the specific conditions of each patient.
Yang Institute for Integrative Medicine, headquartered in Philadelphia, PA, also has offices in New York City, NY; Bryn Mawr, PA; and Marlton, NJ. Inquiries and appointments are available by calling 215-259-5831 or visiting online at http://www.TaoIntegrative.com.