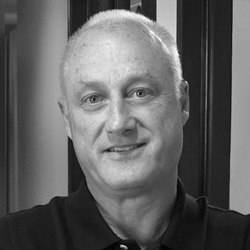 LASIK market surveys can retarget and enhance LASIK marketing efforts.
Springfield, MO (PRWEB) September 29, 2016
In a two-part series of articles written for Ophthalmology Business, Medical Consulting Group (MCG) Managing Principal Bill Rabourn explains how LASIK market surveys can retarget and enhance LASIK marketing efforts.
"Part One: The benefits of multi-market surveys" appeared in the September 2016 issue. Rabourn uses this first article to describe the parameters and details of his company's LASIK market survey, a project supported by CareCredit. By sharing specific survey results about patient preferences when considering LASIK, Rabourn shows what marketers can learn from the majority, either by performing their own multi-market survey or by relying on the multi-market surveys of others.
"Part Two: The benefits of local-market surveys" is set to follow Part One and, again drawing on examples from the 2015 LASIK market survey, shows how narrowing in the scope of research allows LASIK marketers to pick up some of the unique characteristics of their market.
To read Part One, visit the Ophthalmology Business website and select the September 2016 issue (see pages 12-15). Part Two is set to appear in the magazine's upcoming issue.
Medical Consulting Group
The medical business solutions provided by Medical Consulting Group include ASC and practice consulting, management, development, and revenue cycle management, as well as multi-media marketing and advertising campaign creation. These services are the product of more than 27 years of immersion in the ophthalmic and healthcare business industry.
Learn more about Medical Consulting Group at MedCGroup.com or call 417-889-2040 to speak to a consultant.