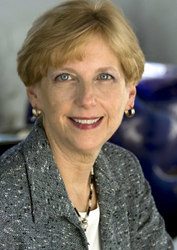 2017 should be a great year of growth for Northwest Georgia GMA
Atlanta, Georgia (PRWEB) December 30, 2016
The Georgia Manufacturing Alliance (GMA) is pleased to announce that Gail Moore has been named the Chapter Director for the NW Georgia region. Mrs. Moore has been involved in GMA since 2014 and previously served as the Communications Chairman before becoming the Chapter Director.
"My first involvement with the Georgia Manufacturing Alliance was as an attendee at an educational session that addressed Georgia Drug Laws," said Mrs. Moore. "I was very impressed by GMA's mission to educate manufacturers on the best business practices and to provide the connection piece that was missing in our industry. It has been a slow road back for the manufacturing community since the 2008 recession, and we are grateful to have an organization that supports us at every turn."
One of the main goals for The Georgia Manufacturing Alliance is to broaden their exposure throughout the state and they now have 5 regional chapters with 2 more planned for 2017. GMA had several very successful plant tours in the NW Georgia area including DeNyse Signs, Seasons Four HVAC, and Southwire Company, which is the leading manufacturer of electrical wire and cable in the nation. "Our main focus for 2017 will be on building membership, planning more plant tours, and to partner with local chambers and associations to provide more networking and educational opportunities," said Mrs. Moore.
Mrs. Moore and her husband, Ed, are the owners of Custom Plastics and More, which manufactures and engineers custom plastic parts in Winston, GA. She is involved with several community associations including the Douglas County Chamber, the Greater Women's Business Council, and the Cultural Arts Council. She is also a member of Women in Manufacturing and won the Operational Excellence Award at the Georgia Manufacturing Summit in 2015.
The Georgia Manufacturing Alliance is a professional organization founded in 2008 to support Georgia's manufacturing community. GMA provides monthly plant tours, educational sessions, and unique networking opportunities designed to help make profitable business connections for its members. To learn more about the organization please call 770-338-0051 or visit http://www.GeorgiaManufacturingAlliance.com.