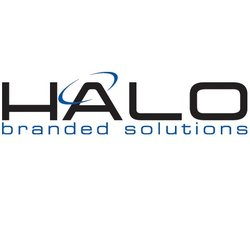 STERLING, Ill (PRWEB) January 10, 2017
HALO Branded Solutions is pleased to announce the recipients of its Fall 2016 Scholarship contest.
The scholarship contest, open to high school seniors and currently enrolled college students nationwide, asked applicants to consider an essay prompt focusing on marketing specific topics. In addition, all applicants were required to carry a minimum of a 3.5 cumulative GPA.

First prize, a $1,500 scholarship, has been awarded to Noah Reeves, a high school senior from Alba, Texas, who plans to attend Texas A&M in the fall.
Second prize was awarded to Katelynn Kolterman of Onaga, Kansas. The junior, currently studying international business and management with a minor emphasis in Spanish at Wichita State University, will receive $1,000 toward her continued studies.
Third prize and $500 goes to Natalie Davis, a college freshman at Elmhurst College.
"The applicant submissions were impressive and our selection team had their work cut out for them in selecting just three recipients," Terry McGuire, HALO Senior Vice President of Marketing and Communications said. "This, and HALO's ongoing commitment to the Promotional Products Education Fund (PPEF) as a Tomorrow Fund contributor, are excellent investments in the business leaders of tomorrow."
As the nation's leading distributor of promotional products, HALO Branded Solutions seeks to support the next generation of marketing leaders and innovators through a bi-annual college scholarship contest. HALO will be announcing its next scholarship contest in February.
Interested candidates are required to carry a cumulative GPA of 3.25 or higher for the next round and will need to submit at least one letter of recommendation as well as their official transcripts to be considered. All candidates must be legal, U.S. residents who are 18 or older at the time of application and are currently enrolled in, or accepted into, a full-time undergraduate program at an accredited U.S. university.
To learn more, please visit https://www.halo.com/scholarship-contest.aspx