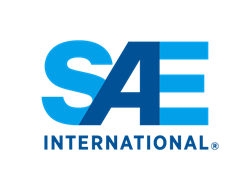 WARRENDALE, Pa. (PRWEB) January 23, 2017
Journalists and other credentialed members of the media are invited to attend the S AE International 2017 Hybrid and Electric Vehicle Technologies Symposium.
The event will be held Feb. 7-9 at the Doubletree Hotel San Diego Mission Valley, San Diego, Calif.
Meticulously planned by a key group of organizers representing leading companies within the industry, this symposium features technical sessions that will be presented on the following topics: "HV-Policy and Market," "Autonomous Electrified Vehicles," "Electrification Infrastructure," "HEV's and PHEV's," "Non-Passenger Car Applications," and more.
The SAE 2017 Hybrid & Electric Vehicle Technologies Symposium is the source for current and forward-looking hybrid and electric vehicle technology advances, providing industry developments from prominent representatives of OEM and supplier companies.
Toyota is a Platinum Sponsor for the symposium; AVL is a Silver Sponsor.
For additional information or to register for the 2017 Hybrid and Electric Technologies Symposium, visit: http://www.sae.org/events/hybridev/.
To request media credentials, email pr(at)sae(dot)org or call 1-724-772-8522.
SAE International is a global association committed to being the ultimate knowledge source for the engineering profession. By uniting over 127,000 engineers and technical experts, we drive knowledge and expertise across a broad spectrum of industries. We act on two priorities: encouraging a lifetime of learning for mobility engineering professionals and setting the standards for industry engineering. We strive for a better world through the work of our philanthropic SAE Foundation, including programs like A World in Motion® and the Collegiate Design Series™.