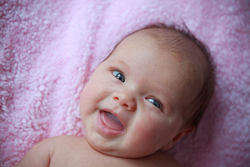 Intended parents of all orientations require a number of services to ensure good results and avoid issues as they embark on their parental journey,
Beverly Hills, CA (PRWEB) February 10, 2017
A January 3 article on the Duluth News Tribune details the sometimes complicated journey of married Illinois couple Cliff Hastings and Ron Hoppe-Hastings on their way to becoming the proud parents of twin baby girls, Sidney and Alexandra. The birth of the twins was achieved through the use of gestational surrogacy, and the article highlights what many experts see as the increased social acceptability of same-sex parents taking advantage of gestational surrogacy. Beverly Hills based agency Global Fertility Concepts (GFC) notes that the article jibes with what they are seeing with their own clientele, which includes a growing number of LGBTQ couples and individuals. They add that, intended parents of all orientations require a number of services to ensure good results and avoid issues as they embark on their parental journey, including:
Finding an Appropriate Surrogate. It takes a very special kind of woman to take up the task of helping intended parents start their own families, and the process of becoming impregnated and carrying one or more children to term obviously has its own unique challenges, says GFC. The agency notes that it puts a great deal of work into screening applicants to be gestational surrogates in order to ensure that they will be able to go through the process in a manner that is healthy both for the surrogates and offspring. GFC adds that, because the process of having children is a highly intimate and individual matter, it puts a great deal of effort into making sure that the values and attitudes of surrogates and intended parents correspond in order to ensure there is an appropriate level of rapport and that the preprocess goes as smoothly as possible.
Managing the Medical and Legal Aspects of Surrogacy. GFC notes that the field of gestational surrogacy is still developing and can involve negotiating a number of challenges, both in terms of ensuring a healthy outcome for offspring and surrogates, and in terms of legalities. Moreover, members of the LGBTQ community and also heterosexual parents face different legal requirements based on what U.S. state or nation in which they reside. GFC notes that it works with numerous medical and legal professionals who are highly experienced in the many special circumstances that come into play in gestational surrogacy and who know how to ensure the best possible outcomes for all parties involved.
Dealing with Specific Needs. Regardless of orientation, all intended parents have their own specific needs, notes GFC. For example, they note that intended parents from outside the United States often face a number of very different legal and logistical hurdles that need to be overcome. They also add that well-known high-profile individuals also have their own very special needs, particularly as it relates to maintaining a zone of privacy around their growing families.
GFC concludes by noting that it prides itself on providing caring, compassionate, and highly effective services for intended parents of all orientations and backgrounds. Intended parents and women who would like to explore the possibility of becoming a surrogate are invited to call the agency at 800-893-1309 or visit its website at Globalfertilityconcepts.com.