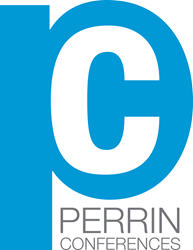 Philadelphia, PA (PRWEB) January 10, 2017
On January 17, 2017 from 2:00-3:30pm EST Perrin Conferences will host a live webinar for CLE credit entitled Talc and Ovarian Cancer Litigation Overview to discuss the latest updates regarding the litigation. As with all Perrin Conferences' live events, this neutral forum assembles a panel of plaintiff and defense attorneys who are actively involved in litigating, trying and appealing talcum powder cases in 2016-2017.
Presenting on this webinar:
Marc S. Gaffrey, Esq., Hoagland, Longo, Moran, Dunst & Doukas, LLP
Eli Granek, Esq., Swartz Campbell LLC
Danielle Mason, Esq., Beasley Allen Law Firm
Christopher M. Placitella, Esq., Cohen, Placitella & Roth, P.C.
Topics to be covered:
Overview of Past and Current Trials and Results
Trends in the Litigation
Epidemiology and Medical Literature
Case Criteria: Cancer Types and Causation
What to expect in 2017
Included in these discussions will be an update on the California MDL, upcoming trials in St. Louis, the latest plaintiff and defense expert perspectives on pathology and epidemiology, and the upcoming appeals before both Missouri and New Jersey courts. Attorneys will touch on last week's decision by the Missouri Court of Appeals to open its trial courts to non-resident plaintiffs seeking to file talc-related claims.
In addition to providing an exclusive opportunity to learn from and share information with attorneys who are heavily involved in the litigation, this program offers Continuing Legal Education (CLE) credit. Registration is $129 for the first line, and $29 for additional lines within a firm or company. For more information regarding registration please visit http://www.PerrinConferences.com or contact Bethany Corio at bcorio(at)perrinconferences(dot)com.
***
About Perrin Conferences
As the leading national provider of joint plaintiff/defendant litigation conferences, Perrin Conferences offers comprehensive and specialized continuing legal education (CE/CLE) in an atmosphere of learning, networking and sharing. The company's conferences attract influential leaders and foremost talent in the legal industry to discuss current topics in litigation through mock trials, presentations and webinars, setting the standard in professional litigation education and networking.