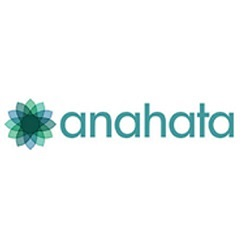 The feedback we received from clients who have availed our services have encouraged us to launch this as a full offering.
Melbourne, Australia (PRWEB) January 12, 2017
Anahata, a software development company, introduces website development services along with the existing portfolio of their services. This venture of the company adds another feather to their six years of experience in Business System Development.
Recommended by the Western Australia Government for ICT Business Solutions, Anahata has, been building websites for selected clients, in addition to its core services portfolio "Website development is a natural extension of our services bouquet," explained Pablo Rodriguez, the founder of Anahata. "We have recognised the need to add value to this important aspect of businesses. We have formally entered at the right time, when the Internet has advanced to the Internet of Things".
Website building is a niche segment that helps every business to establish a strong digital presence that drives online and traditional sales. Website development companies that possess strong bench strength in programming across diverse skills dominate the crowded website development domain. Accredited as partners to customise software delivery, Anahata has helped entities across segments to improve business efficiency on all metrics.
"We draw on the expertise we've gained from our established business engine to deliver innovative user experience on websites," continued Pablo, who envisions a future where Anahata will lead in utilising cutting edge technology for developing websites.
Anahata realilses that good interfacing, visually soothing, user friendly and secure websites are increasing in popularity, establishing a direct connect with clients and the casual browser. Therefore, websites that Anahata creates will incorporate a lot of features, transforming from mere digital presence to a mini operations centre. Disruptors such as Enterprise Resource Planning, E-Commerce, Cloud computing are some of the features that Anahata plans to incorporate in website development depending on the need of the client.
The founder went on to say that "The feedback we received from clients who have availed our services have encouraged us to launch this as a full offering".
About The Company:
Anahata Technologies Pty Ltd is an Australian privately owned software development company with presence in Perth and Melbourne and specializing in the analysis, design, implementation and support of cost-effective, custom built software applications. The company was founded in Western Australia in 2010 by Pablo Rodriguez Pina. The company is Oracle Java Specialized Gold Partner and delivers custom software solutions based on Oracle Technology, such as Java, Java Enterprise Edition, MySQL or Oracle Database.