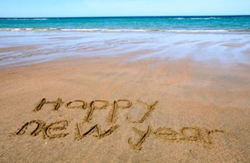 Humble, TX (PRWEB) January 11, 2017
Just like every other Jan. 1, millions of Americans vow to commit to a goal for an entire year with a New Year's resolution.
The 10 most popular resolutions include losing weight, improving finances, exercising more regularly, finding a better-paying job, eating healthier, managing stress more effectively, stopping smoking, improving a relationship, stopping procrastination, and setting aside "me time." According to a recent study by the University of Scranton, only about 8 percent of resolutions are actually kept, and a high percentage of people abandon them by the end of January.
There is one resolution that can actually be kept!
Right now, Northeast Houston Vein Center encourages those suffering from bulging, aching, swollen or heavy legs, and/or varicose veins for years, to make getting rid of them a New Year's resolution for 2017. Varicose veins and vein disease are a medical condition, not just a cosmetic issue, that will continue to worsen over time.
For the new year and a new body, call Northeast Houston Vein Center today at (281)-446-4638 to schedule a FREE CONSULTATION with Dr. Madaiah Revana. Space is limited, so call ASAP to secure an appointment today with a vein expert who has more than 25 years of experience.
About Northeast Houston Vein Center:
The experienced physicians at Northeast Houston Vein Center offer comprehensive vein treatment in the Houston area. They provide the latest techniques and state-of-the-art equipment in the diagnosis and treatment of venous disease. Since its establishment in 1978, the medical professionals at Northeast Houston Vein Center have been dedicated to going above and beyond for their patients. Treatment options are minimally invasive and the outpatient procedures will allow patients to resume normal activities the same day. At Northeast Houston Vein Center, patients can imagine a life free of venous disease. For more information, visit their website at http://nehoustonveincenter.com/.