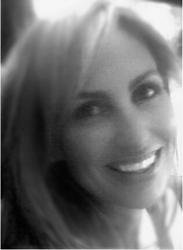 "Pamela has a proven record of facilitating long term business relationships with both dealers and automotive industry luminaries". -Dave Wilson
Easton, MD (PRWEB) January 12, 2017
iFrog Digital Marketing announced it has appointed Pamela Payne as the company's Director of Sales for the Western Region.
At iFrog Digital Marketing, the innovative digital marketing agency, Pamela will apply her extensive sales experience to help dealers implement the company's proven digital marketing solutions to drive additional traffic to dealerships, improve customer loyalty and increase ROI.
"I'm delighted to welcome Pamela to the iFrog team," said iFrog CMO, Jennifer Smith. "Our company continues to experience increased growth and Pamela's appointment will help us build on our forward momentum and enable iFrog to sustain this rapid growth and new customer acquisition."
Dave Wilson, iFrog's Owner and CEO, commented, "Pamela has a proven record of facilitating long term business relationships with both dealers and automotive industry luminaries. Her strong winning attitude and personality are assets that will complement and enhance iFrog's ability to meet the needs of our clients as we continue to provide quality, innovative digital marketing solutions to the automotive marketplace.
Most recently, Pamela served as Area Vice President for Autopoint, a Solera Company. Prior to Autopoint, Pamela was the National Dealer Groups Digital Solutions Manager at CDK.