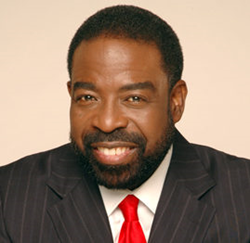 You have greatness within you.
Miami, FL (PRWEB) January 13, 2017
New York Times Bestselling author and self-made multimillionaire Grant Cardone has just announced Les Brown is joining the most anticipated business growth conference of 2017—10X GrowthCon—which is being held at the Diplomat Resort and Spa in Hollywood, Florida. Cardone urges people to think big and join him for what is going to be the most memorable, game-changing experience of their life and is excited Les Brown has committed to the conference. Many top entrepreneurs are keynoting, and the legendary Les Brown is joining an already impressive lineup including Shark Tank's Kevin Harrington, business strategist Jay Abraham, motivational speaker Lewis Howes, networking marketing mogul Gloria Mayfield Banks, author Jamie Shanks, and entrepreneurs Tim Storey, Bobby Castro, Brad Lea, Andy Frisella, Danelle Delgado, Roddy Chong, Tom Cummins, Elena Cardone, and Jarrod Glandt.
Attendees will not only come away recharged and inspired from a great event, they'll get the mindset necessary to take massive action towards creating the success they desire in all areas of their lives. All details and booking information can be found at http://www.10XGrowthCon.com
Cardone is a highly respected, internationally recognized business and sales expert, whose passion is to teach others how to sell themselves, their products and services, regardless of economic climate. Additionally, his company consults Fortune 500 companies on how to increase sales revenue by identifying overlooked opportunities. He'll be speaking at the conference and is tailoring the experience for this to be the biggest, most talked about event of the year.
He explained, "You want to have proximity to power. Do you get more powerful with 3 days together with some of the greatest minds on the planet? It's time to increase your revenue and connect to power. This is where to invest in yourself."
"We have been barraged by demand to organize a conference by our clients for years, so we decided 2017 is the year! This will be an incredible opportunity for those who are ready to make those resolutions and goals a reality to get face to face, hands-on help by the master" —Sheri Hamilton, COO Cardone Training Technologies
There are 3 levels of ticket packages being offered for the event, ranging in price from $1500 up to $10,000. Seating is expected to sell out quickly. Learn more here.