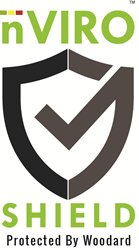 With illnesses like the flu running rampant right now, you have to protect your environment. The Woodard Way is to help people get back to their lives, and we're happy to do that by providing this service.
St. Louis, MO (PRWEB) January 16, 2017
St. Louisans are well-aware of the following facts at present:

Flu and cold season is here
This year's influenza shot seems to be having no effect on keeping this particularly bad strain of the flu away
In any public area, at least half of the people around are coughing, sneezing, or sniffling
These facts are well-known among the team at Woodard! About halfway through the month of December, there was an uptick in employees suffering from cold and flu symptoms, with 3 confirmed cases of influenza in the sales team alone! Between all the coughing, sneezing, sniffling, raspy voices, and body aches, the productivity level as a whole was starting to dwindle. Several people were missing hours of work for urgent care/doctor visits and others were losing full days at the office due to severe flu symptoms. Other employees were loaded up on cold medicine in an attempt to fight through their stuffed noses and sinus pressure. All of these symptoms swept through our office in a matter of a few days, and the executive team knew that something had to be done.
Thus, they enlisted the help of Woodard's proprietary nVIRO Shield™ system, treating their entire office for pathogen protection. In just 2 hours, they were able to spray Woodard's 19,000 sqft facility, providing the confidence that all existing pathogens were killed within minutes and that the residual 90-day protection feature of the system's photocatalytic protective sealant would continue to kill any new pathogens being introduced.
"This is a revolutionary new product that can be used to kill pathogens in both residential and commercial spaces. It's cost-effective and saves time over trying to wipe down every square inch of an affected space with some sort of disinfectant that doesn't provide the residual protection that nVIRO Shield does." Dave Christoff, Chief Revenue Officer
Curious about how the nVIRO Shield™ system works?
Woodard's nVIRO Shield™ product contains 3 disinfecting agents:

A photocatalytic protective sealant that protects all treated surfaces and is long-lasting and high-binding. The photocatalytic nature of this agent means that each time light is introduced in the environment, this product continues to kill bacteria, for up to 3 months.
A broad-spectrum disinfectant and sanitizer, composed of silver and citric acid
A disinfectant specifically formulated to control Clostridium Difficile spores
The system is applied using an electrostatic mister, which lightly coats every surface in an environment with these protective agents, killing bacteria immediately and providing residual protection. Within minutes (if treating a few hundred square feet) or hours (if treating several thousand square feet), an entire area can be treated. The agents have a light citrus smell to them, are completely safe for humans and pets, and can be used to treat against all pathogens, including those that are resistant to antibiotics. This is a cost-effective way to protect a space - in no time at all the system can spray every square inch of any building, killing all pathogens.
To learn more about the Woodard nVIRO Shield™ system or to schedule a treatment for home or business, complete the inquiry form or call 314-300-9567!