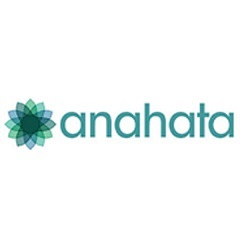 Anahata, one of the renowned software development company is planning to open source some java libraries developed by their software development team.
Melbourne, Australia (PRWEB) January 16, 2017
Anahata, an oracle Java specialized gold partner, feels proud to announce the launch of the open source plan for 2017. The major purposes of starting this plan of open source project is to reach as many users as possible.
Anahata, one of the renowned software development service company in Australia, is planning to open source some java libraries developed by their software development team. Anahata has taken this step to bring the industry together, the software team of the company has developed various java libraries for the open source project, like:
Mapacho – This is an open source Java Web Start framework which will help in packing, deploying, launching and upgrading desktop Java applications.
Anahata's Myob Java SDK – It is a Java SDK to interface with accounting program Myob which is popular accounting program in Australia, one can also get it as a cloud service. With Anahata's Java SDK, you can integrate java applications with Myob.
Yam – Yam is a Java Application Framework to develop Oracle Java Enterprise Applications using a Java EE backend and a JavaFX front end. This type of Java Application Framework is useful for developing applications using JavaFX 8, JSF 2.2 and Java EE 7.
To start up with this open source project, Anahata has appointed Ambarish Mohan as the head of their open source line project. Ambarish Mohan is well known for his exceptional and outstanding skills, thus this decision of Anahata encourages them to look forward to serve their customers with advanced products, features and services. In addition, the company has also decided to put a team of researchers and developers to work on their open source project. The new open source project of Anahata will offer support through donation. The company is not charging a fixed price for the project, but the customers have to provide some donation to start up their open source project with them.
Other than the open source software development, Anahata will continue to offer other services related to business systems development and business system monitoring and support. To know more, you can log on to their website http://www.anahata.net.au or call them at 1300 47 12 23.
About The Company:
Anahata Technologies Pty Ltd is an Australian privately owned software development company with presence in Perth and Melbourne and specializing in the analysis, design, implementation and support of cost-effective, custom built software applications. The company was founded in Western Australia in 2010 by Pablo Rodriguez Pina. The company is Oracle Java Specialized Gold Partner and delivers custom software solutions based on Oracle Technology, such as Java, Java Enterprise Edition, MySQL or Oracle Database.