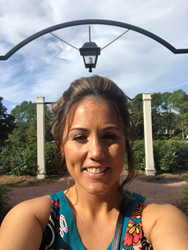 My passion is to advocate on behalf of people with mental health conditions.
Mt. Kisco, N.Y. (PRWEB) January 21, 2017
Pierce Mental Health Advocacy, LLC
Owner of Pierce Mental Health Advocacy, Emily Pierce, is currently consulting patients and public speaking in the New York, New Jersey, Massachusetts, and Connecticut areas. Pierce is willing to traveling outside those areas. Getting the right mental health care can be costly, time consuming, and confusing. That's why she founded Pierce Mental Health Advocacy to advocate and protect those whose rights have been violated, help to access care and advocate for mental health treatment when necessary, educate higher education institutions on student mental health and give a unique perspective to organizations and hospitals providing mental health care. She draws from personal experience in the New York mental health care system where she was required to become an advocate for herself, which inspired her to help others by fighting for their rights as well.
About Pierce Mental Health Advocacy
Pierce Mental Health Advocacy offers personalized help to navigate the complex healthcare system. We work with clients on treatment strategies, we educate the mental health system, we advocate for patient rights and we offer our expertise through consultation. Our lived experience, extensive knowledge of the mental health system, employment and education in the area of mental health qualifies us to fight stigma on a public platform. Our confidence in our proven success and positive experiences with past clients make us great public speakers who can educate people from all walks of life.
We show people how to access resources for themselves or their loved ones, and we assist clients in communicating with treatment providers to ensure they are receiving the care they need. If you or someone you love feels their rights have been violated, there are many different ways we can advocate on your behalf. We also help Hospitals, clinics and institutions tailor their programs to the clients they serve, and assist in improving quality, health and safety issues. Pierce Mental Health Advocacy serves both those who seek mental health care and those who provide it. We offer complimentary 30-minute consultations, and for an additional charge, public speaking, treatment strategies, and patient advocacy. For more information, please visit http://www.piercementalhealth.com