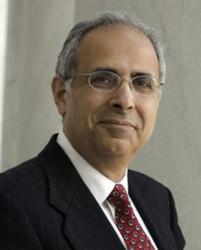 At M2W® we'll take a hard look at today's American female consumer. Plus, I'll demonstrate a new technique my company has pioneered called Tribal Analytics™.
New York, NY (PRWEB) January 18, 2017
John Zogby, the hottest and most accurate pollster and analyst of America's political and cultural landscape will headline the day one sessions at the 13th Annual M2W® - The Marketing to Women Conference. Zogby's presentation "What Tribal Analytics & the 2016 Election Can Teach Us About Marketing to Women" will explore what we've learned about women in the aftermath of the 2106 elections and how marketers can apply those insights in the years ahead. M2W® will be held May 2 & 3, 2017, New York City.
Describing his presentation, Zogby said, "We'll not only look back on the campaign and its aftermath, I'll shed light on today's American female consumer. I'll also demonstrate a new technique my company has pioneered called Tribal Analytics™. It 'segments' the population based on self-identified tribal affinities: shared values, life philosophies and outlooks. It's a bottom-up, not top-down, process that goes directly to the people and allows them to tell their own story first, before we start to re-tell it for them. It is a dynamic and flexible new approach to segmentation. I'll show how this new "beyond demographics" analytics approach can help brands win with women, through any administration."
Zogby is founder of the "Zogby Poll" and the Zogby companies. He is an internationally respected pollster, opinion leader and best-selling author. Called "The Prince of Polling" by political strategist Mary Matalin, John Zogby's interactive methodology is a leader in the industry. He is the author of the best-selling The Way We'll Be: The Zogby Report on the Transformation of the American Dream (Random House, 2008) and is co-author of the First Globals: Understanding, Managing, and Unleashing Our Millennial Generation (with Joan Snyder Kuhl).
His newest book, published last year, We Are Many, We Are One: Neo-Tribes and Tribal Analytics in 21st Century America, provides an in-depth exploration of the Tribal Analytics™ tool, and the bevy of useful data this approach can yield. It is an exploration of the American people from the vantage point of their attributes and values, not demographics or geography.
"John's session is one of the highlights of M2W®'s first day," according to M2W® producer Nan McCann. "He joins other presenters Google, Pinterest, Piper Jaffray, Tribe Dynamics, VML and World Kitchen to fulfill M2W®'s ongoing mission-of teaching brand marketing and ad execs how to build more business with female consumers. Women account for $7 trillion annual spending in the US, and over $20 trillion globally. Their purchasing power is critical to the success of almost every brand in every major consumer category. Women are today's power consumers."
"M2W® is annually attended by Fortune 1000 senior brand marketing executives and their agencies. The audience typically includes companies as diverse as Harley-Davidson, Bayer, Aetna, ESPN, Kraft Foods, Ford, GM, Johnson & Johnson, Kellogg, Diageo, Walgreens, Wells Fargo, NBA, WebMD, Burton, L'Oreal, ConAgra and Whirlpool. They attend," McCann said, "because they recognize the brand-critical importance of engaging women."
For complete conference schedule and information, visit: http://www.m2w.biz or call 860.724.2649 x13. M2W® is produced by PME® Enterprises LLC, 912 Silas Deane Highway, Suite 101, Wethersfield, CT 06109. PME® http://www.pme-events.com is a sales and marketing agency with a special emphasis on events.