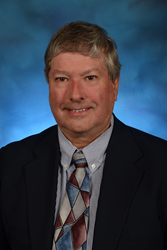 Scholer has been instrumental in establishing the SAE and ISO/IEC standards for plug-in electric vehicles.
WARRENDALE, Pa. (PRWEB) January 18, 2017
Richard Scholer, Vehicle to Grid Manager for FCA, will receive the SAE International/InterRegs Standards & Regulations Award during the SAE Government/Industry Meeting, which will be held Jan. 25-27, in Washington, D.C.
Scholer has been instrumental in establishing the SAE and ISO/IEC standards for plug-in electric vehicles. He led the development of smart charging and has demonstrated FCA Smart Charging at seven utilities throughout the United States.
His professional experience is in electrical system design, the last 23 years on Electric, Hybrid, Fuel Cell and Plug-in Hybrid Electric vehicles. Previous experience includes 10 years on military wheeled and tracked vehicles and communication equipment for both ground and airborne vehicles after 13 years with heavy- and medium-duty trucks.
Scholer earned a bachelor's degree in Mechanical and Electrical Engineering from Purdue and Lawrence Tech University; and a master's degree in Electronics and Computer Control Systems from Wayne State University.
InterRegs the premier online resource for up-to-date, global vehicle safety and emissions regulations established this award as a way to reward significant participation in standards, regulations or conformity assessment systems by engineers and to encourage increased participation in the future.
The SAE 2017 Government/Industry Meeting provides attendees with the opportunity to connect directly with the key players driving advanced automotive, fuels technology and pending legislation.
For the most up-to-date information about sessions, special events, and more, please visit the SAE 2017 Government/Industry Meeting website at http://www.sae.org/gim.
To request media credentials, email pr(at)sae(dot)org or call 1-724-772-8522.
SAE International is a global association committed to being the ultimate knowledge source for the engineering profession. By uniting over 127,000 engineers and technical experts, we drive knowledge and expertise across a broad spectrum of industries. We act on two priorities: encouraging a lifetime of learning for mobility engineering professionals and setting the standards for industry engineering. We strive for a better world through the work of our charitable arm, the SAE Foundation, which helps fund programs like A World in Motion® and the Collegiate Design Series™.