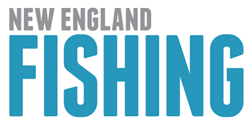 I am most impressed with Michael's commitment to his customers and expect candid, no-nonsense representation on the sales side and a customer-service commitment to his clients and advertisers." -Steve Wyman, Managing Partner and VP of Sales
Hyannis, MA (PRWEB) January 20, 2017
Lighthouse Media Solutions has announced the hire of Michael MacAskill as the Associate Publisher and Associate Producer of New England Fishing, a multi-channel web, television and publication expansion of the New England Boating platform. The former owner of Goose Hummock Shop in Orleans, MA, MacAskill brings to the position more than 30 years of experience in the fishing and boating retail business and an extensive network of relationship sales and service in the outdoors industry. In the 16 years as owner of Goose Hummock Shop, MacAskill built the company into the largest outdoor-goods retailer on Cape Cod, thanks to an unflagging focus on customer service, quality products and a lifestyle-minded approach to enjoying the outdoors.
In addition to representing New England Boating, MacAskill's duties at New England Fishing will include pursuing new advertising and sponsorship partners for the brand's TV show, website and magazine, as well as maintaining existing accounts.
"I believe that customer service and following through with what you say are the most important parts of this business," said MacAskill. "Through my 26 years at the Goose I have learned how to get and retain customers, how to develop key strategic partnerships, and the importance of mutually beneficial relationships with vendors and manufactures—in good times and bad. I have been on the other side of the counter, and understand the importance of making the dollars spent count."
"I am excited about our expanding platform and team," said Steve Wyman, Managing Partner and VP of Sales for Lighthouse and Publisher and Executive Producer of New England Boating. With five years of New England Boating momentum and the recent launch of New England Fishing, the timing is perfect for Michael to take the fishing baton and really run with it. I am most impressed with Michael's commitment to his customers and expect candid, no-nonsense representation on the sales side and a customer-service commitment to his clients and advertisers."
About New England Fishing: New England Fishing is a multimedia, lifestyle-oriented brand focused on the region's fresh- and saltwater fishing opportunities and destinations. It comprises an annual, glossy publication, a regionally broadcast TV show, and a content-rich website. For more information, visit newenglandboating.com.
About Lighthouse Media Solutions " Lighthouse Media Solutions is a multimedia marketing and publishing company that specializes in producing and developing across traditional and digital platforms. LMS provides a wide range of marketing services to include but not limited to: email marketing, website and mobile application development, video and radio production, search engine optimization and marketing (SEO and SEM/PPC), social media management and consulting, branding, event planning and graphic design. For more information, visit http://www.lhmediasolutions.com.