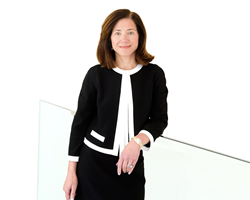 Dallas, TX (PRWEB) January 20, 2017
Dr. Homaira Akbari, AKnowledge Partners' President and CEO and an award-winning thought leader in the security, Internet of Things ("IoT"), mobile and software sectors, will be a featured speaker at the 2017 Wharton Private Equity & Venture Capital Conference in New York City.
Dr. Akbari, together with other distinguished speakers, will participate in the panel entitled "A Roadmap to Value Creation: Working with Company Management to Implement Key Strategic Initiatives."
The panel will focus on the complete spectrum of opportunities for private equity investors to create value. Topics of discussion will include key touch points where value can be added, including strategies for sourcing deals with high potential for value creation and working alongside company management teams to implement initiatives. Join our panel of leading operationally-focused private equity investors as they share their insights on the opportunities and challenges facing dealmakers.
About Wharton Private Equity & Venture Capital Conference
Now on its 23rd year, this annual one-day event attracts 450+ industry professionals and business school students from around the country. This year's conference will discuss the theme "The Evolving Private Equity & Venture Capital Industry: Searching for Growth."
To learn more about the Wharton Private Equity & Venture Capital 2017 Conference, visit http://www.whartonpevcconference.org
About AKnowledge Partners, LLC
AKnowledge Partners, LLC, is a global advisory firm providing high-impact consultative strategies, solutions and advice to the world's leading executives, Fortune 1000 companies and private equity firms.  AKnowledge Partners services have guided clients in the technology sectors of The Internet of Things (IoT), Security, Big Data and Analytics. For additional information, visit http://www.aknowledge.us.
###