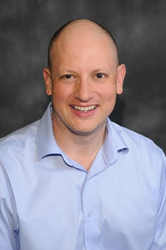 Oxnard, California (PRWEB) January 24, 2017
Williams started with Western Computer in 2009 and has over 15 years of industry experience in ERP implementations, project management methodology, along with deep industry experience in manufacturing, distribution and ecommerce. "I am both honored and excited to lead Western's Dynamics practice. Having been with Western Computer for 8 years, leading and participating in many Dynamics implementations, I strongly believe Western Computer is an industry leader in technology, methodology and customer service. I look forward to bringing continued success to Western Computer."
Linda Collins, President of Western Computer states "I am pleased to announce the promotion of Greg Williams as our new Dynamics Practice Manager. Greg will be leading our Dynamics 365, Dynamics AX, and Dynamics NAV practices, and will be responsible for the strategy and growth of all Dynamics On-Premise and Cloud solutions. He is very focused on bringing new technologies and products to Western as we continue to be a leader in providing seamless business applications."
Western Computer, a Microsoft Gold Certified ERP Partner, has been providing ERP, CRM, supply chain management and business intelligence solutions for three decades. Western Computer has helped hundreds of companies, from midsize to some of the world's largest, in selecting, implementing and reaching their business and technology objectives.
About Western Computer
Western Computer has designed and implemented business solutions for a wide array of industries since 1987. Over 160 resources across North America provide deep knowledge that is unmatched for Distribution, Manufacturing, Rentals and many more. Western Computer has also been ranked number 15 on Accounting Today's VAR 100 report for the third year in a row. To learn more, go to http://www.WesternComputer.com or call (805) 581-5020. Connect with us on Twitter, LinkedIn and Facebook.
Contact
Katherine Turner-Lawrence
Vice President of Sales & Marketing
katherine.turner-lawrence(at)westerncomputer(dot)com
805-581-5020